MULTICULTURAL SCHOOLS PROGRAM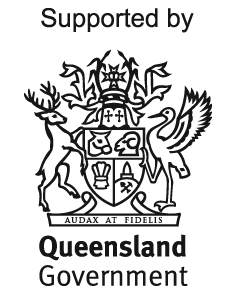 The primary objective when first developing the Gold Coast SUNS Multicultural Schools Program was to provide Culturally and Linguistically Diverse (CALD) students with a positive means of social inclusion through the great game of AFL. The GC SUNS targeted Queensland schools with a high percentage of CaLD students (primarily on the Gold Coast) providing students from a multicultural and non-multicultural background the opportunity to participate together.
AFL is a great vehicle to engage students of all creeds, cultures and social backgrounds however through this program the emphasis is not primarily on learning the skills of the game but more around maintaining a healthy and active lifestyle and about creating awareness of the different cultures that exist in the school/ wider Gold Coast community.
The GC SUNS Multicultural Schools Program also aims to improve access to AFL for migrant and refugee communities whether as a player, fan, administrator or umpire with assistance from AFL Queensland.
How the Multicultural Schools Program Works
The GC SUNS Multicultural schools program is conducted with students between grades 5– 6 and Secondary Schools Years 7 – 10. Schools with a higher percentage of multicultural students will take preference in regards to the participation of the program as positions are limited.
Each week of the program has varying themes around teamwork, encouragement and respect while maintaining the overall message of social inclusion and the importance of a healthy and active lifestyle. The program can be tailored to fit any school timetable, however, program delivery will consist of:
Welcome to the AFL- Introduction to MSP
Focus on cultural awareness and the importance of an active and healthy lifestyle.
Theme: Cultures in the class and active and healthy lifestyle.
Learn the skills
Basic skills delivered by AFLQ staff.
Theme: Importance of maintaining an active lifestyle.
Rules of the game
Delivered by AFLQ Umpire Development Coordinator.
Fun physical testing
Body Awareness and Vertical jump test
Theme: Encouragement
Modified game
Theme: Teamwork
Player appearance
Player to talk about experiences in AFL / what it takes
Importance of healthy and active lifestyle
Cultural identity and awareness
Q & A with player
Autograph session
Theme: Respect