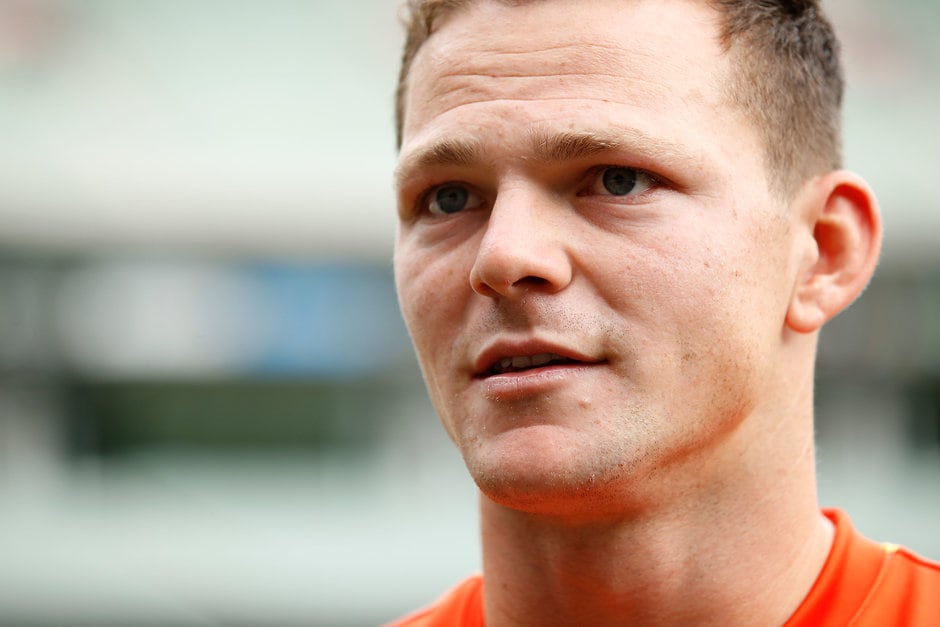 It's an exciting place to be at the moment.
GC SUNS Captain, Steven May
Gold Coast captain Steven May has lived through every moment of the fledgling club's evolution.
But it's only recently he's begun to sense that being a Gold Coast player is the equivalent of being at every other club in the AFL.
The opening of their Elite Training & Administration Base helped. The overdue move to a base with a pool, gym, rehabilitation centre, ice baths, change rooms and a players lounge all new features is unlikely to be taken for granted at a club that lifted weights in a tin shed for years.
May told AFL.com.au that in the early years the club was not what he imagined an elite environment should be.
"That is not making excuses because we still had the gym and physios but now you walk in and have a bit of pride about where you are working and how big this industry is," May said.
"You know this really is the big time. The professionalism is really there."
The tough defender who thinks before he speaks, doesn't complain and has worked as hard as anyone to lift the club above mediocrity understands however that football is all about people.
And it's the locals that became supporters that represented the biggest change for May.
He now feels like a Gold Coast person rather than just a player at an AFL expansion club.
"[In] the first few years we would have a big win or a big loss and you wouldn't know what had happened on the streets of the Gold Coast," May said.
"Now when we lose you see the fans actually angry. There is a bit of passion in there."
He said seeing that passion expressed has made the players determined to repay the supporters and the local community.
"We have a bit of pride in representing the Gold Coast," May said.
Pride in the Gold Coast is part of what drives the club's chairman Tony Cochrane to stand up for the club and the community.
The 57-year-old loves AFL, having grown up following Sturt in South Australia.
Although his immediate expectations surpass what most hard-headed observers expect the SUNS to realistically achieve this season he does not rely on optimism alone to achieve success.
He is a leader who knows that having the right people in the right positions is the key to success, so he fought hard to convince former AFL football operations manager Mark Evans to become the SUNS' CEO
When Evans accepted the role in mid-February it gave the place a buzz.
WATCH: Out of Bounds Podcast with Michael Barlow
"It's [appointing Evans] just like a new recruit for us," May said.
Recruits have not been uncommon for the SUNS in this off-season.
They used their first four picks in the 2016 NAB AFL Draft to recruit four promising youngsters, Ben Ainsworth (selection No.4), Jack Scrimshaw (No.7) Will Brodie (No.9) and Queensland local Jack Bowes (No.10).
Ainsworth and Bowes will debut in round one and all four have committed to the club until 2020.
A former No.1 pick and best and fairest David Swallow – the team's spiritual centre – will return for his first game since round 15, 2015.
"People have forgotten about him," May said.
Pearce Hanley, Michael Barlow, Jarrod Witts and Jarryd Lyons are also new faces while Gary Ablett has not appeared since round 16, 2016.
"It's an exciting place to be at the moment," May said.
Results will determine whether it remains an exciting place to be but May is optimistic that success is on the horizon.
And he thinks that it won't be long before public perception catches up with May's reality.
"We are a place where people want to be. We don't want to be a club that are begging our players to stay. We want to be a place where people want to come," May said.