After all those games, all that athletic testing and all of the club interviews, we are finally a week away from the NAB AFL Draft.
It is crunch time for recruiters to finalise their lists of prospects, and the same applies to us at AFL.com.au as we reveal our final Phantom Form Guide for 2017.
This is our rating of the best 30 players in this year's pool. It is not a mock draft or necessarily an indication of where the players will get selected or where bids may come for father-son or academy players.

POS: Half-forward/midfielder, Ht 187cm, Wt 88kg, DOB 21/10/1999
From Western Jets/Vic Metro
October ranking: 1
Rayner is the most exciting, game-changing prospect in the pool and for that reason is the No.1 player in the Phantom Form Guide. It was rare for Rayner to play a game this year without showing at least a couple of his tricks – whether it be an explosive burst from a stoppage, a smart overhead grab, a lead and mark out of the goalsquare, or a dashing, brilliant run and then long kick (he can do it on both feet). The 18-year-old had a brilliant national championships for Vic Metro and established himself as the standout prospect and one who will shape games for many years.
Where does he go? Being strongly considered for the Brisbane Lions' pick No.1 and would be a deserving choice. If not, Fremantle at pick No.2 and Carlton at No.3 would be ready to swoop. North would jump at him if he surprisingly got through all of them and was available at No.4.

POS: Midfielder, Ht 187cm, Wt 85kg, DOB 8/6/1999
From Dandenong Stingrays/Vic Country
October ranking: 2
If recruiters needed any reminding of Davies-Uniacke's game-breaking qualities, they got it during the TAC Cup finals series when the midfielder performed at his best. His standout effort against the Eastern Ranges in the elimination final was immense, and highlighted his power and strength at the contest and then his burst away from a stoppage. Davies-Uniacke appeals as one of the most complete midfielders in the pool and deserves to be an early pick.
Where does he go? Is one of the names in the No.1 race for the Lions, and seems unlikely to get past North Melbourne's No.4 pick. Fremantle at No.2 is a red-hot chance.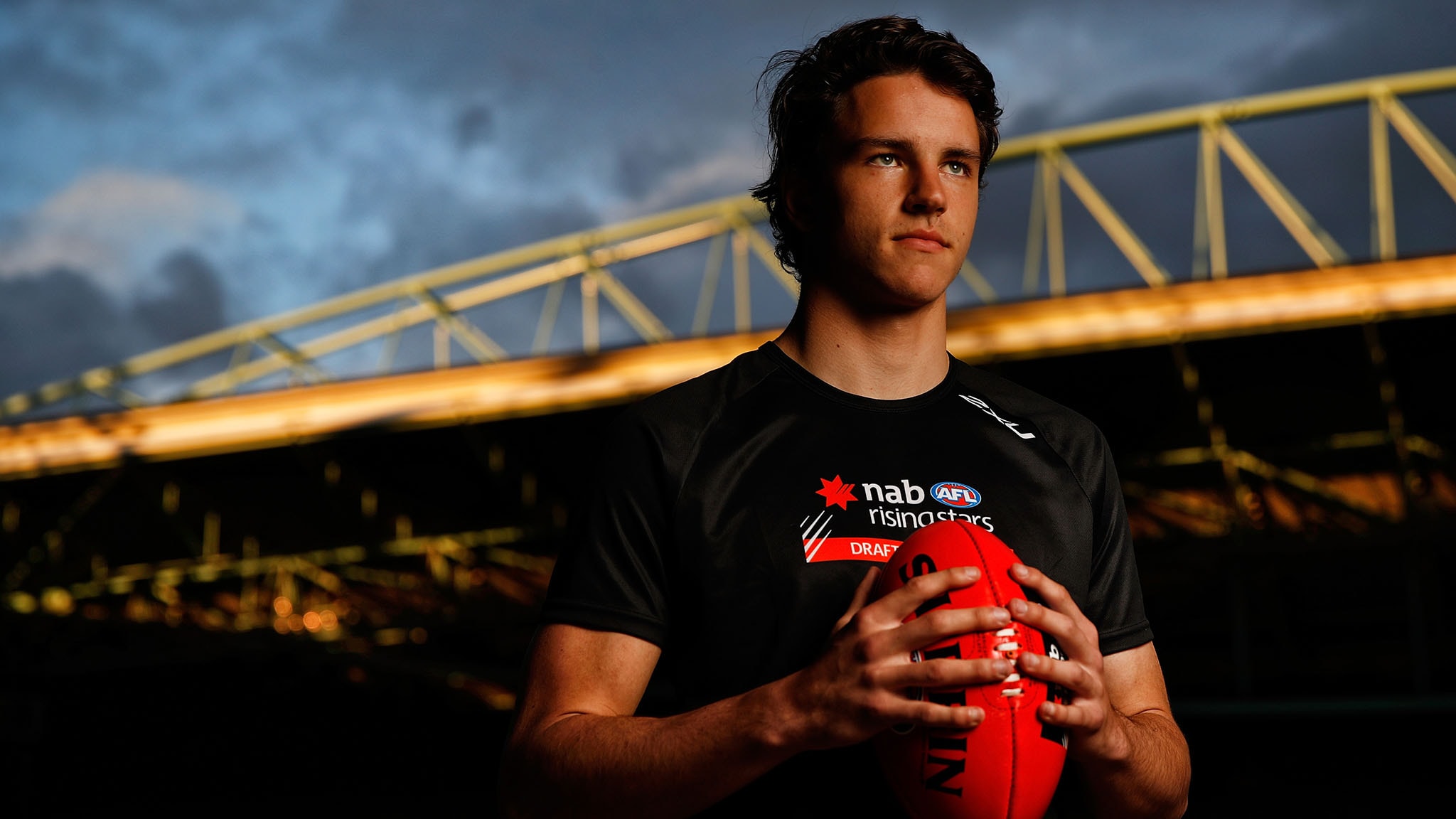 POS: Midfielder, Ht 184cm, Wt 78kg, DOB 16/10/1999
From Bendigo Pioneers/Vic Country
October ranking: 3
There really isn't much that Dow doesn't do well. He is a competitive midfielder with a real burst of speed that allows him to accelerate out of trouble and find space. The Vic Country prospect rose quickly across the season to be one of the genuine standout players, showing he can win the ball, use it on the outside well and also push forward and kick goals, which he loves to do (and does regularly). He's tough and doesn't mind the hustle and bustle, but also is clean and poised. Dow is also very consistent: you can rely on him to play well every time he steps out on the field.
Where does he go? Been strongly linked to the Blues' No.3 pick if still on the board and seems a good fit there. But the Dockers would have to pass for that to happen and he's in their thoughts. North's as well at No.4.
POS: Midfielder, Ht 186cm, Wt 85kg, DOB 7/10/1999
From Eastern Ranges/Vic Metro
October ranking: 4
Cerra brings real poise and class to the draft pool. He's also a very tough midfielder, who doesn't shy away from big hits in order to win the footy and get it going for his team. He can be trusted with the ball to set up the play, and averaged 26 disposals a game this year for the Eastern Ranges. Although he is already rated highly, it would be interesting to see where he fitted in if had a clean run at things over the past two years (a knee injury ruined his 2016 campaign before a shoulder reconstruction prematurely ended this season). A cool head under pressure.
Where does he go? It won't be the Lions at No.1, but Cerra looks a likely top-10 pick. Carlton likes him, North has been linked, and Collingwood (No.6) would think very hard if he gets past Fremantle at No.5.

POS: Half-forward, Ht 189cm, Wt 76kg, DOB 15/1/1999
From Eastern Ranges/Vic Metro
October ranking: 5
It was a terrific end to the season for Stephenson, who progressed from the forward line to the midfield and showed he can find more of the ball and impact games more consistently. There's not really another player with Stephenson's set of skills: he's very quick (he ran a 2.95-second sprint at the Draft Combine) and has also proven his endurance, he can jump high and take big grabs, he's crafty around goal and takes the game on. Clearly the heart irregularity that surfaced at the Combine has some clubs concerned about Stephenson, but when assessing him purely as a prospect he remains in the top rung.
Where does he go? Fremantle's pick No.5 seems the earliest he could get taken, Collingwood and St Kilda have been linked to him as well, while he could get through to the Giants or Swans.
POS: Midfielder, Ht 183cm, Wt 80kg, DOB 8/11/1999
From Sandringham Dragons/Vic Metro
October ranking: 6
Brayshaw has risen to prominence on the back of a monster second half of the season where he proved himself as a top midfield prospect. The younger brother of Melbourne midfielder Angus powered home for the Sandringham Dragons, and highlighted his all-round traits. There's nothing that Brayshaw really struggles with: he's a very good kick, pushes forward and kicks goals, he has a good inside and outside balance, he's tough and runs really strongly. He was a standout at the NAB AFL Draft Combine with top-end endurance testing and will be ready to play.
Where does he go? Brayshaw has been in the No.1 pick discussion for a while and is a good chance to head to the Lions. He has family in Perth and the Dockers are an option, as are North Melbourne and Collingwood. It seems unlikely he'll get to the Saints.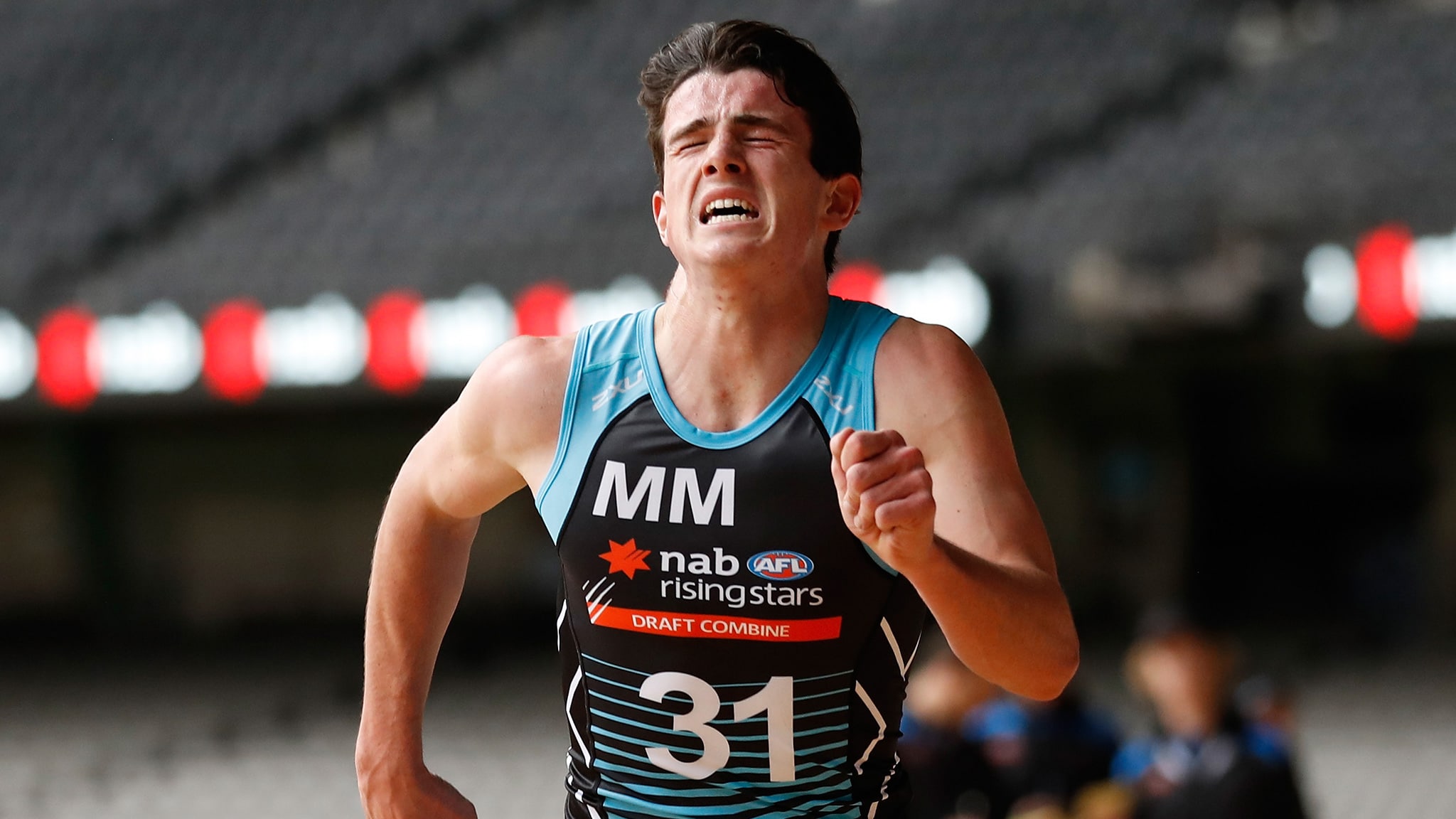 POS: Half-forward/midfielder, Ht 192cm, Wt 92kg, DOB 25/9/1999
From Glenelg/South Australia
October ranking: 7
The South Australian forward is back running after a mid-season operation on his knee that prematurely ended his 2017 campaign. Fogarty is a powerful player who has a genuine presence whenever he's around the ball and tends to make things happen. He is one of the best kicks in the draft as well with a penetrating right foot that can set up the play. The 18-year-old is tough and tenacious and has spent times at half-back and in the midfield, but will be drafted as a forward.
Where does he go? North has put in time on Fogarty for its No.4 pick, while Collingwood has also been linked to him. Carlton, at pick 10, is a chance, as is Greater Western Sydney (pick 11). Adelaide would strongly consider if he gets through to No.12.

POS: Small forward/midfielder, Ht 178cm, Wt 76kg, DOB 19/3/1999
From Oakleigh Chargers/Vic Metro
October ranking: 8
What more could Higgins have done? If we're being honest, there's very little the Oakleigh Chargers gun didn't achieve across his under-18 career. Higgins won the Morrish Medal this year as the TAC Cup's best player, he claimed Vic Metro's MVP at the championships and is the best small forward in the pool. His size will likely mean he gets drafted a little later than this point, but he is a smart, tidy and efficient player who should feature a fair bit at AFL level next year.
Where does he go? An interesting one. Greater Western Sydney likes him and he'll be a chance for 11, while West Coast has also watched him closely. Richmond and the Bulldogs will look at him with their picks later in the first round.

POS: Half-back/midfielder, Ht 186cm, Wt 79kg, DOB 26/3/1999
From Dandenong Stingrays/Vic Country
October ranking: 9
Clark successfully showed the recruiting world he was much more than a dashing half-back this season by becoming a hardened and consistent midfielder. The Dandenong Stingrays teenager is a nice kick on both feet, courageous in the air and a player loved by his teammates for his tough and unflinching approach. Clark doesn't appear rushed very often but he's a smart player always thinking ahead and after averaging 26 disposals at TAC Cup level he had a very consistent year.
Where does he go? St Kilda has been linked to Clark with its pair of top-10 picks, while Carlton (pick No.10), GWS (No.11), Adelaide (No.12) and West Coast (No.13) will all have a look.
POS: Key defender, Ht 194cm, Wt 84kg, DOB 30/11/1999
From Peel Thunder/Western Australia
October ranking: 12
Naughton has established himself as the best key defender in the draft after an impressive second half of the season playing at senior level in the WAFL. Athletically Naughton is very strong – he was a great performer at the Draft Combine, finishing in the top 10 for agility and the Yo-Yo endurance test – and that comes through in his game. Opponents find it hard to get away from him, and he manages to get in a spoil when he looks out of position. Naughton's kicking is an area of his game that can improve.
Where does he go? Collingwood has long been linked as being very interested in bringing in Naughton and could go for him at No.6. St Kilda is weighing him up, and the Western Bulldogs are also interested. It's hard to see Naughton being available past the Swans' pick 14.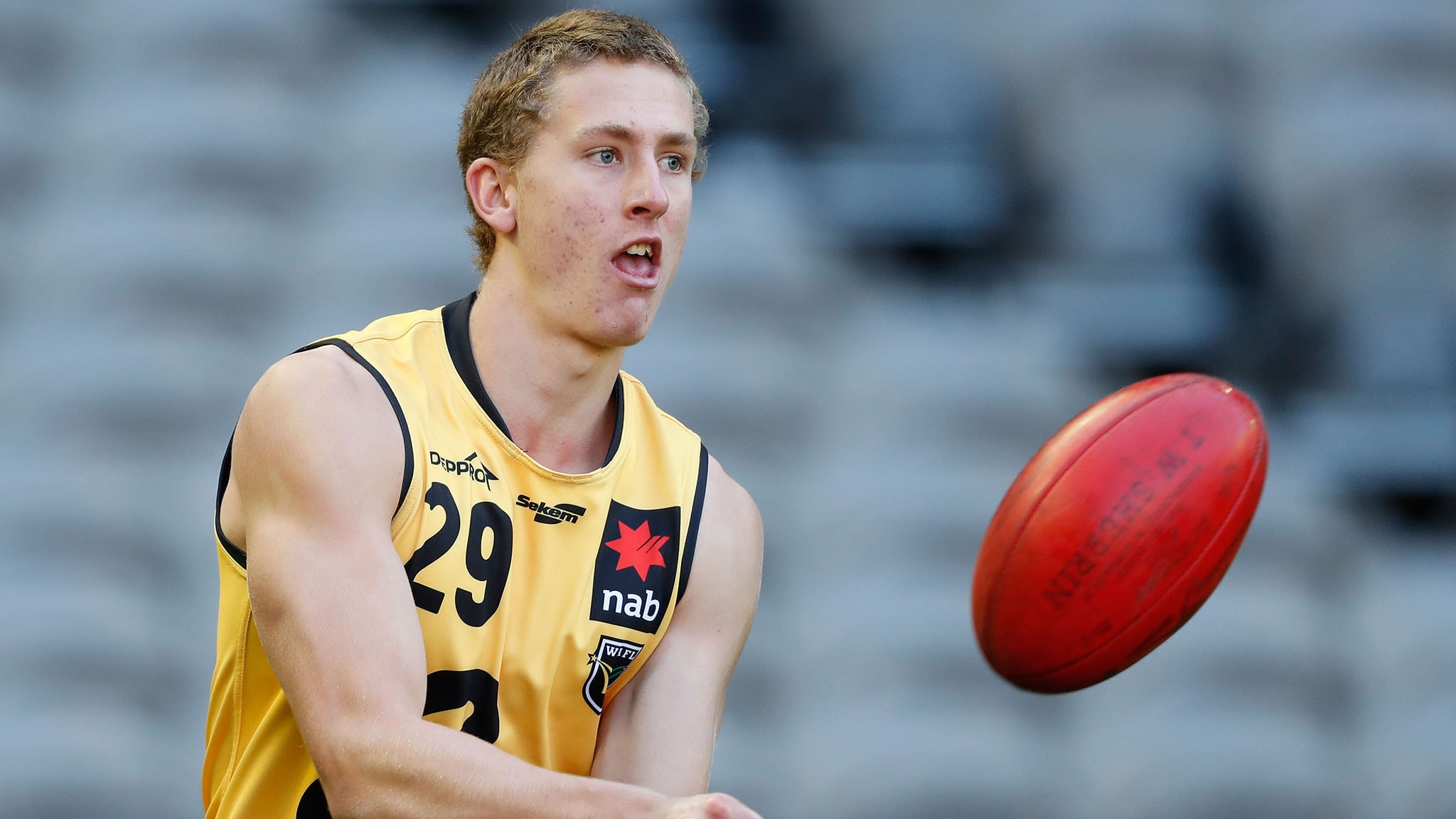 POS: Midfielder/half-back, Ht 190cm, Wt 83kg, DOB 23/10/1999
From Northern Knights/Vic Metro
October ranking: 10
The speedy half-back presents as a good all-round option for clubs looking for a general defender who can play on a range of forwards. Coffield, who was captain of the Northern Knights in the TAC Cup, also moved into the midfield at times throughout the season. He ran 2.90 seconds in the 20m sprint at the Combine so can really take off and tuck the ball under his arm to create some rebound.
Where does he go? Has been heavily linked to the Saints for some time. Adelaide, West Coast and Carlton could also consider.

POS: Key defender/key forward, Ht 194cm, Wt 89kg, DOB 11/2/1999
From Bendigo Pioneers/Allies
October ranking: 11
Brander remains one of the best key-position players available, but has probably dropped down the order a touch after an inconsistent year. In some ways it's understandable – Brander spent his season being thrown from one end of the ground to the other and didn't have that continuity of position that others do. When up and going Brander is a player who leads smartly and can mark strongly, is a nice kick and reads the game well. Was formerly a part of Greater Western Sydney's academy but is in the open draft now.
Where does he go? Looks set to slip down the order a little. The Giants will take a look at No.11, but he could get through to the Brisbane Lions' and Richmond's picks later in the first round.

POS: Midfielder, Ht 183cm, Wt 73kg, DOB 15/1/1999
From Northern Knights/Vic Metro
October ranking: 13
The Richmond father-son prospect had an excellent season as a developing midfielder with great run and carry and drive from the wing. Naish is relatively lightly framed and plays best on the outside, but his ability to make ground for his side, as well as his penetrating and precise kicking, gives him genuine tricks. Made the under-18 All Australian side after a strong carnival for Vic Metro and can comfortably be used across half-forward having proved his craft around goal.
Where does he go? The Tigers will be hopeful a bid doesn't come for Naish until after their third pick (No.25 overall) and that's possible. Western Bulldogs (No.16), Geelong (No.22 and 24) and North Melbourne (No.23) are the biggest threats.

POS: Medium defender, Ht 184cm, Wt 77kg, DOB 3/7/1999
From Oakleigh Chargers
October ranking: 17
Richards was one of the surprises of this year's group, having not played for Vic Metro at the championships. However, he stormed up the board as a likely first-round pick with an impressive end to the season with the Oakleigh Chargers. The classy and quick left-footer gave good drive out of the back line, he's very poised with his disposals and doesn't get flustered, and he has the no-nonsense approach of a natural footballer. With speed and good ball use a priority for clubs out of defence it's easy to see why recruiters have enjoyed Richards' rise.
Where does he go? Richards is attending the draft next week so is in the mix as an early pick. The Western Bulldogs are interested, Greater Western Sydney is a chance as are the Crows at No.12.


POS: Midfielder, Ht 184cm, Wt 75kg, DOB 18/9/1999
From Bendigo Pioneers/Vic Country
October ranking: 16
O'Brien has some serious weapons as a player that give him an edge over other prospects. His ball use on his preferred left foot is top-end, while he is one of the best runners in the crop (as evidenced at the Draft Combine when he came second in the 2km time trial). O'Brien had some challenges in finding his best consistently this season, with a knee injury hanging around during some important times of the year. But if a club is looking for a ball carrier and ball user, he would be a nice addition.
Where does he go? Carlton at No.10 is a slim chance if things fall a certain way. After that, Richmond and West Coast will have a look later on in the piece.

POS: Key forward, Ht 191cm, Wt 83kg, DOB 19/3/1999
From West Perth/Western Australia
October ranking: 18
Allen left nobody wondering about the type of player he is throughout 2017, with a consistent and hard-working season where the West Australian thrived as one of the better performed tall forwards. The West Perth product claimed the Larke Medal as the best player of the division one under-18 carnival after averaging nearly three goals a game, and then he starred on Grand Final morning with two goals from 18 disposals and seven marks in the All Stars clash.
Where does he go? He's in the mix for the Giants at No.11, and West Coast would look at No.13 as well. The Tigers and Gold Coast will also have a look at Allen later on in the top 20 if still available.

POS: Forward, Ht 190cm, Wt 89kg, DOB 8/3/99
From Dandenong Stingrays
October ranking: 19
One of the most interesting storylines on draft night next week will be where Bonar ends up. Bonar has a fascinating tale, having already undergone two knee reconstructions (on the same knee) before returning in the last part of this season and showing good signs. As a forward he can mark well and has a good leap, and many think he can also become a big and strong midfielder in time. Certainly he has great athleticism, which he proved at the Combine by running 2.90 seconds over 20m and also equaling the all-time standing vertical jump record. There's talent there and he could be anything, but others are ahead on weight of performance.
Where does he go? Has been linked strongly to St Kilda's pair of top-10 picks but if he gets past there, the Giants (No.11) and Swans (No.14) will have a big look at Bonar.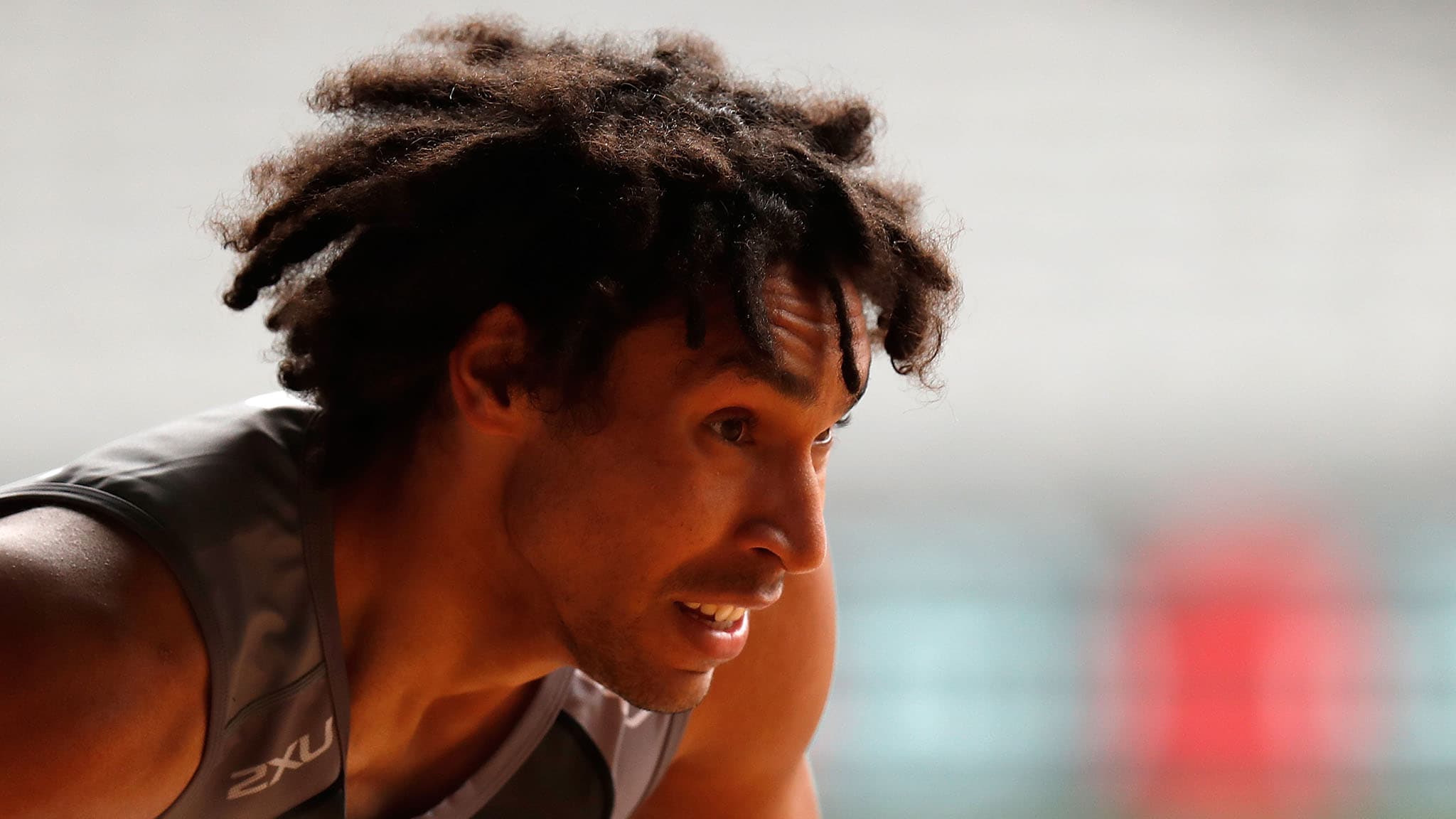 POS: Midfielder, Ht 190cm, Wt 83kg, DOB 23/10/1999
From Sandringham Dragons/Vic Metro
October ranking: 15
Constable is a midfielder who gets his hands dirty at the contest and plays to his strengths. Those traits are winning the ball at clearances, feeding it off with quick and accurate handballs and seeing things unfold before others. The question all year has been about his damage on the outside and lack of run, but Constable complements others around him well. Played well in Sandringham Dragons' TAC Cup Grand Final loss (with 23 disposals, two goals) despite limited preparation with a groin injury.
Where does he go? It wouldn't surprise if Constable got through the first round and was available in the second round on draft night. At that stage, Geelong, North Melbourne and Carlton could be interested to add to their midfield.

POS: Ruckman/key forward, Ht 203cm, Wt 93kg, DOB 9/6/1999
From Eastern Ranges/Vic Metro
October ranking: 14
The Eastern Ranges big man is the only back-to-back All Australian in the draft pool, having played well for Vic Metro at the under-18 championships in the past two seasons. Hayes can play as a ruckman and a key forward, but clubs have largely ended the season seeing him as more of a forward option given his poor endurance base will restrict him from being a ruckman at the top level for some time. Nevertheless, Hayes is very skilled and can move with good agility for a player his size, and has shown himself to be a solid goalkicking option as well.
Where does he go? Looks set to drop down the draft board as clubs shy away from ruckmen with early picks. Richmond will be a chance, perhaps with No.25, as might the Giants with their pair of second-round selections. It wouldn't shock if Hayes is still on the board after pick 30.

POS: Forward, Ht 188cm, Wt 83kg, DOB 15/12/99
From Brighton Grammar/Sandringham Dragons
October ranking: 20
Murphy's path to this year's draft is a little different to most of his contemporaries, having discarded a promising cricket career only months ago to focus on making it to the AFL. That looks set to unfold next week and it could be as a first-round choice. Murphy is a versatile player who can be used as a third tall at both ends of the ground. He kicks it well, can mark above his head and has a good goal sense when stationed in attack.
Where does he go? Murphy has been invited to the draft so is in some clubs' thoughts as an early pick. The Pies have watched plenty of him throughout the year and he's in the mix for No.6. Sydney, Richmond and the Bulldogs could also look at Murphy in the teens.

POS: Medium defender, Ht 182cm, Wt 74kg, DOB 21/4/1999
From Geelong Falcons/Vic Country
October ranking: 21
Ling will catch the eye. He bolts out of his side's defensive 50, takes on opponents with a nifty side step or two, and then uses his piercing left foot to spot up targets down the field. At this stage of his development Ling is considered more of an outside player, but he does this role well. Sometimes he can get himself in trouble by trying to bite off too much with his run, but he has genuine dare in his game and when it works it can lead to a goal. An important player in the Geelong Falcons' TAC Cup triumph.
Where does he go? Has some fans that rank him inside the top 20, but it would still be a little surprising if that's where his name is called on the night. In the 20-40 range is most likely.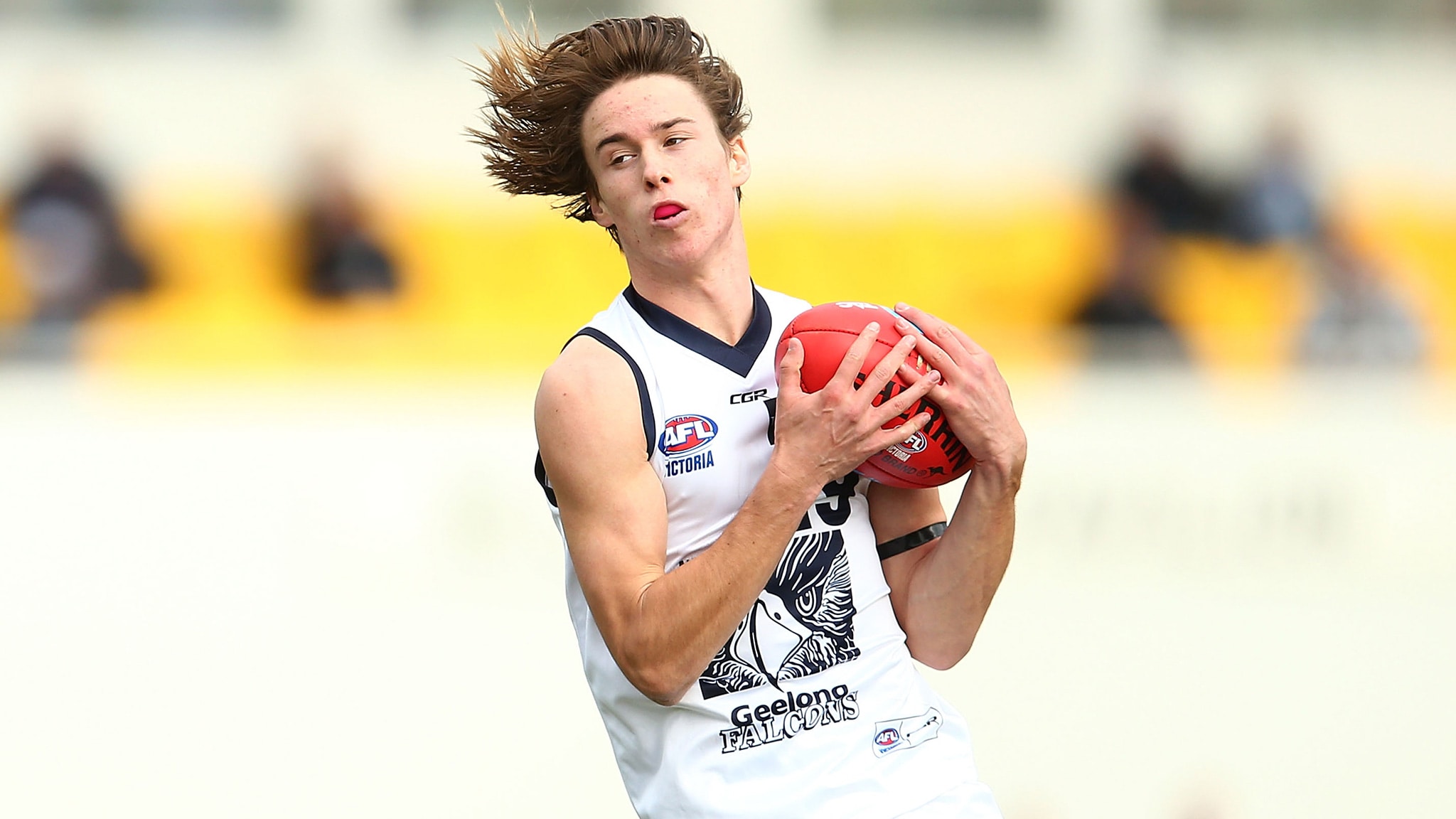 POS: Midfielder, Ht 179cm, Wt 75kg, DOB 1/4/1999
From Western Jets/Vic Metro
October ranking: 24
Fogarty does a lot of things well and would be a nice fit for a club looking to add to its small stocks. He performed strongly during the mid-year under-18 championships and was selected in the All Australian team, and when he plays in the midfield he's a busy prospect who can dig in and feed the handball or set up others with nice deft kicking. Then when he plays across half-forward, where he could start his AFL career, Fogarty has a good knack for chipping in with a goal or two a game.
Where does he go? The Brisbane Lions like Fogarty and he's a chance to head there at pick No.15 or 18. The Western Bulldogs could also take a look at the local product, while the Giants are also looking for a small forward and could turn to Fogarty.

POS: Midfielder, Ht 180cm, Wt 68kg, DOB 23/9/99
From Norwood/NT Thunder/NT
October ranking: 25
What you see is what you get with Bailey, who is a rough-and-tumble, quick, hard-at-it midfielder who enjoyed a consistent season. Bailey has gone under the radar a little this season but has produced good games at all levels he's played this year. The Northern Territory product moved to South Australia and has played in the SANFL for Norwood. He has real dash and dare when he gets the ball and takes off through the midfield.
Where does he go? Melbourne is a good chance if Bailey is still on the board at No.29. North Melbourne may jump in before that, however, with their second-round choice (No.23 overall) while he might fit for the Gold Coast at No.19.

POS: Midfielder, Ht 173cm, Wt 73kg, DOB 25/11/99
From Murray Bushrangers/NSW-ACT
October ranking: None
Season-ending shoulder surgery after only one round of the under-18 championships has meant Spargo is a little out of sight, out of mind when assessing the top group of players available at the draft. But he hasn't lost his determined streak, which runs through Spargo's game and makes him a tough, competitive and dogged player who has been a consistent ball-winner at all levels he's played in recent years. He tackles hard, can go forward and belies his size to have an influence.
Where does he go? The Giants, having lost priority access to Spargo after their academy realignment, might still look at him at No.27 or 28. West Coast could consider as might Melbourne with one of its three second-rounders.

POS: Midfielder, Ht 195cm, Wt 81kg, DOB 23/7/99
From Sturt/South Australia
October ranking: None
Ballard is something of a bolter, having grown in stature as the year went on. He ended the season playing in back-to-back premierships – featuring in Sturt's reserves and under-18 flags. The youngster grew 15cm in under two years and has transformed himself into a midfielder/wingman who can also be used in a key-position role. He has a flow to his game that allows him to run with the ball, and his athletic traits have been on show throughout the season.
Where does he go? Most expect Ballard gets called somewhere in the second round. Richmond will consider with its second-round picks, while St Kilda, Melbourne and Geelong have also been linked as possible destinations.

POS: Medium forward, Ht 185cm, Wt 78kg, DOB 19/2/99
From Sturt/South Australia
October ranking: None
A high-leaping forward who can turn things on in an instant, Houlahan had a solid season at under-18 level and also featured in Sturt's reserves side at different stages of the season. His jumping talents were on show at the Draft Combine when he finished in the top five for both the standing vertical and running vertical jump tests, and it comes through in his game as a medium option who plays a little taller than he is. Houlahan has a spark to his game that can light up others around him.
Where does he go? Most likely to fit into the second round. Sydney is a good shot if he makes it through to its second pick (No.34).

POS: Key forward, Ht 199cm, Wt 95kg, DOB 29/3/1999
From Brisbane Lions academy/Allies
October ranking: 20
Ballenden is a tough prospect to rank after a challenging season for the Lions academy player. He started the year in the conversation for the No.1 pick, but never really pieced together strong form. He was tried in a few different roles – as a key forward, in the ruck and also as a key defender - but couldn't string together great games. At his size he is a good mark and also a very skilful kick of the ball, which he underlined at the Combine by winning the kicking test.
Where does he go? A bid seems unlikely to come for Ballenden in the first 25 picks after his season. After then, if a bid came the most likely outcome would see the Brisbane Lions match it and take on the academy selection.

POS: Midfielder/defender/forward, Ht 184cm, Wt 73kg, DOB 12/4/99
From Northern Knights/Vic Metro
October ranking: None
You're never quite sure what Petruccelle will bring to a game, which is part of the appeal for recruiters and part of the frustration. When he's firing, there's not a more exhilarating player than the Northern Knight, who has run the 20m sprint in 2.82 seconds and is the quickest player in the draft. He can be used off half-back, he's good one-on-one, and can leap high. He can also push forward and booted five goals in a game earlier in the year, and he can also be used in the middle. However, he can have his very quiet patches where he's unsighted in games so needs to close that gap.
Where does he go? The Brisbane Lions could look at Petruccelle at pick 18, but that's as early as he'd likely go. West Coast and the Giants are also interested with their second-round picks, but it wouldn't surprise if he got through a little later as well.
POS: Small forward, Ht 177cm, Wt 73kg, DOB 4/8/99
From Geelong Falcons/Vic Country
October ranking: None
Miers' Grand Final performance for the Geelong Falcons capped what was a very good season for the small forward. The 18-year-old kicked seven goals in a best-on-ground display for his side as it claimed the premiership, and saw his tally rise to 50 goals for the TAC Cup year. That's a very good number for any player let alone a smaller type, and he also played well for Vic Country at the under-18 championships.
Where does he go? Depending on whether the Giants go small or tall at No.11, they could look at Miers with their second-round selections. Richmond is considered a chance, while Geelong and West Coast will also be in the mix.

POS: Half-back, Ht 183cm, Wt 73kg, DOB 15/10/99
From Eastern Ranges/Vic Metro
October ranking: None
Stoddart is a medium defender who can provide excellent offensive run. He likes to carry the ball, step through or past a couple of opponents, and then size things up on his handy left foot. He isn't a huge ball-winner, but he doesn't waste too much touches and he's also athletically strong. At the Draft Combine he came third overall in the running vertical jump test (96cm).
Where does he go? West Coast has been linked to Stoddart, who would add some verve to their back half. The Giants have also shown interest.