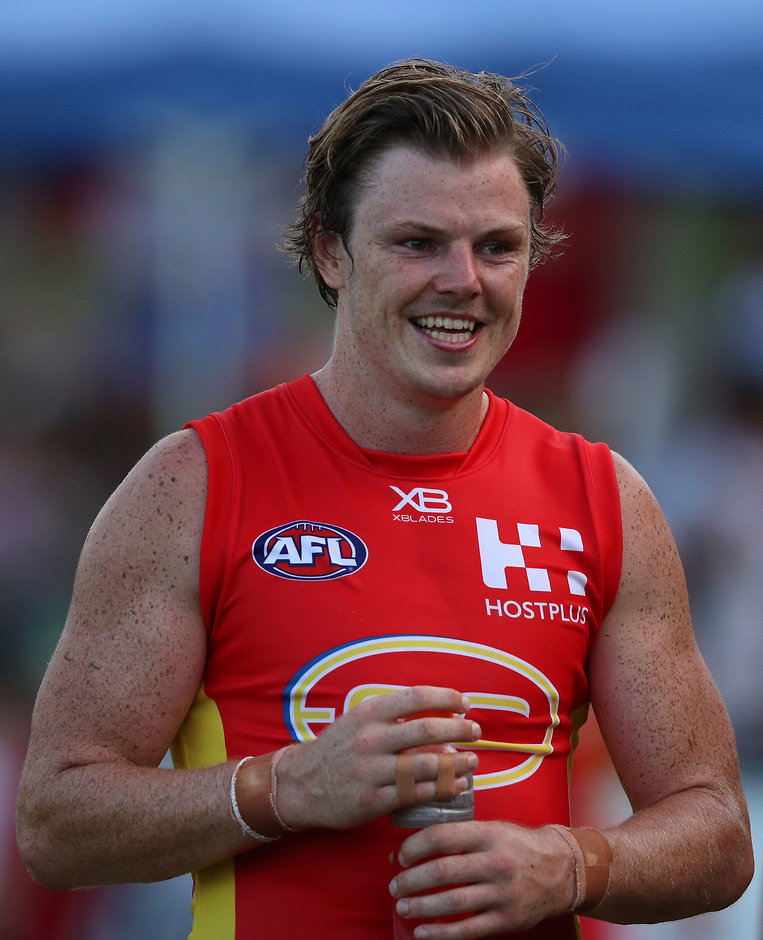 I never thought I'd do it again, so it was good to pull on a SUNS guernsey
Nick Holman
Sunday's match against Geelong meant more for Nick Holman than it did for most of his Gold Coast teammates.
For the 22-year-old it represented another big step in his redemption story that has been bubbling along since being delisted by Carlton in 2015.
Holman is desperate to impress, and he played like it.
Playing as a small forward, he finished with 15 disposals, kicked a goal, gave off another to Sean Lemmens, but most noticeably had a match-high eight tackles.
He is now squarely in the frame to be in the SUNS' round one team to take on North Melbourne in just under three weeks.
"It's been a long couple of years," Holman told AFL.com.au.
"I never thought I'd do it again, so it was good to pull on a SUNS guernsey."
Holman was delisted after nine games in two seasons for the Blues and spent the next two months mulling over his future.
He decided to head east to South Australia where he put together two outstanding seasons for Central Districts.
"It (confidence) did take a dint for a couple of months and I even considered not playing State League again and going home and playing local footy, but a good result that I stuck it out," Holman said.
"After two months it was head down, bum up.
"Mum and dad were a massive support.
"They were always on the phone to me. They were as shattered as I was when I got delisted, so they've been a huge support.
"Roy Laird from Central Districts was enormous in building my confidence.
"He just believed in me. He came up to me before the start of the season and said he knew I was good enough."

READ MORE: Holman hassle-free in Townsville

After one game, Holman certainly looks good enough in his second life as an AFL player.
"We've got 40-odd fit blokes so there's pressure for spots," he said. "Today was a stepping stone for round one.
"It's good to be back."