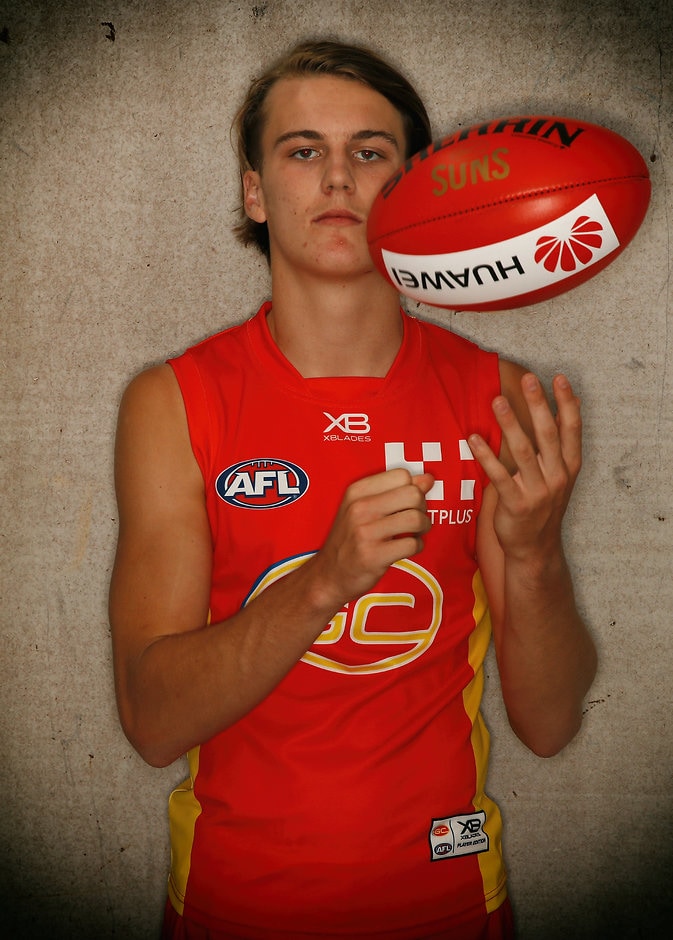 Draftee Charlie Ballard pulled on a SUNS guernsey for the first time in a NEAFL practice match on Sunday.
The South Australian has worked hard on the training track since being drafted back in November last year, and was excited to get some game time into his legs.
Playing on the wing for the majority of the game and pushing forward to kick two goals, Ballard was impressive in his first outing as a Gold Coast player.
"It was the first time putting on that SUNS guernsey and it was a great feeling," Ballard told SUNS TV after Sunday's victory over Broadbeach.
"It's been a long pre-season, so it's been good to finally get into some games and being in-season now, I'm looking forward to the rest of the year."
With 16 listed players lining up for the SUNS it was always going to be tough for last year's QAFL preliminary finalists.
The match was played in good spirits by both teams despite heavy rain falling for most of the morning.
That made conditions tough, not that that deterred Ballard and his teammates.
"Yeah, wet (weather) is always tough but a couple of times it dried off a bit, so ball use was a lot cleaner then.
"It was a really good contest against them, so it was good."
READ: SUNS record victory in first practice match
With veterans Michael Barlow and Matt Rosa both taking to the field as well, Ballard had some wise heads to guide him through the game.
As a fellow wingman, Rosa in particular has been an important part of the 18-year-old's development.
"Those two have been really key in my pre-season, as a midfielder.
"Having them out there playing with you is a really good help.
"All their leadership skills help when you get a bit lost and they help clear you up."