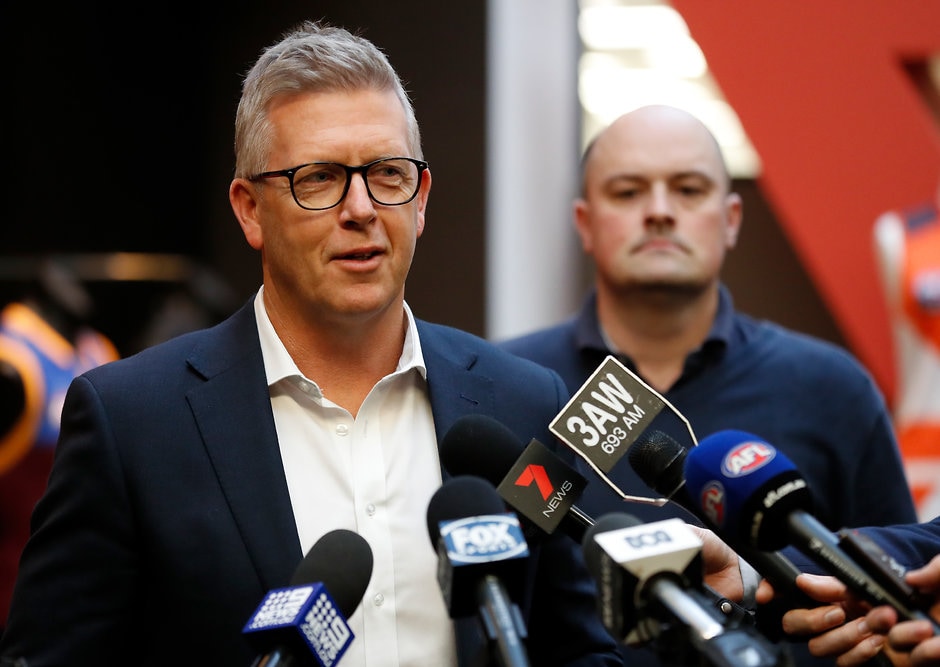 The AFL has given clubs a commitment that all new rules changes will be implemented by October from this year.
Following the inaugural Competition Committee meeting at AFL House on Thursday, the league said it was paramount clubs had enough time to prepare for the upcoming season.
"Any changes to the game moving forward, we'll actually look at delivering that to clubs and fans (and) the broader competition by October," General Manager of Football Operations Steve Hocking said.
"We're moving away from rules changes or any changes to the game in January or February of a new season. We've given that commitment today."
Competition Committee member and Port Adelaide football boss Chris Davies said the change was well received by the clubs.
"To know you're approaching trade periods and the start to your pre-season thinking you're going to know the rules at the end of that pre-season is a pretty significant point," he said.
The change to the third-man up rule is one shift that left clubs blindfolded, the AFL deciding on December 21, 2016 to force each clubs to nominate a ruckman for each stoppage.
Other topics discussed by Hocking included:
Mid-season trade period: "There was at least four or five different versions that we were talking about as to what it might look like going forward. There's potential for that to be prior to the season starting, potential for it to be an open window right through until the middle of June, there's a further option which is just a four or five-day period in-season."
Score review system: "We've taken it back to what it's been right throughout 2017. The average time spent on it was 21-22 seconds, and that's what it's been brought back to. There's no great flip, I understand why you're talking about round one and the fact there may have been more time spent on it. If the score reviewer believes it needs greater interrogation, they've got a licence to do that."
State of the game: "There was talk around higher scoring versus close games versus what's happening on field, how do we have spectacular play."
AFLX in the calendar: "When it gets played, there's a range of things we need to consider. What does it mean for (AFLW) as well, how we make sure we're not going to impact women's and they've got some standalone time in a season."
Thursday's meeting included 12 presidents, coaches, CEOs, players and football bosses, with presenters including AFL head of coaching David Rath.
It was the first of three meetings this year, with follow-ups scheduled for July and August.