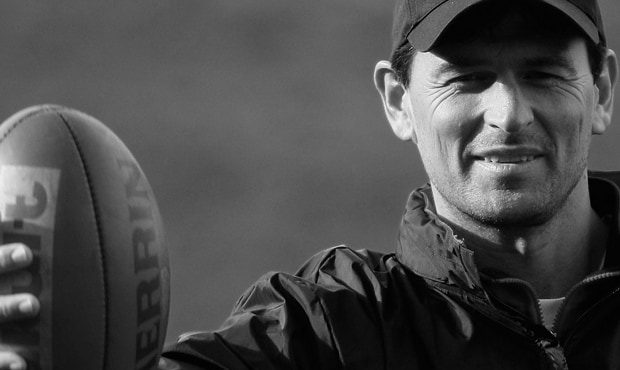 We are really pleased to add a person of Ashley's experience and character to the club. He brings a wealth of knowledge having played and coached at the elite level for over twenty years
Marcus Ashcroft, GM Football Operations
The Gold Coast SUNS have finalised their coaching structure for 2014 with the appointment of Ashley Prescott as development coach.
In addition to Prescott's appointment, Josh Fraser has been appointed reserves coach of the Gold Coast SUNS NEAFL team, replacing Shaun Hart who recently accepted the Director of Coaching role with the Port Adelaide Football Club. 
Prescott played 128 games with Richmond and Fremantle between 1993-2001, before going on to coach Claremont in the WAFL (2004-07), and then spending three years respectively with Essendon (2008-2010) and Fremantle (2011-13). 
GC SUNS General Manager Football Operations - Marcus Ashcroft, welcomed Prescott to the GC SUNS. 
"We are really pleased to add a person of Ashley's experience and character to the club. He brings a wealth of knowledge having played and coached at the elite level for over twenty years."
Fraser, the former GC SUNS ruckman joined the club's coaching panel as a development coach at the end of the 2013 season. 
Ashcroft said Fraser, 31, has impressed in his short time back at the club as a development coach and is well placed to take on the role.
"Josh is no stranger to our football club, he has a great understanding of what we have been trying to achieve over the last three seasons, and with the assistance of Andy Lovell (Head of Development) and Ashley, we are confident Josh is the ideal person to coach our NEAFL team."
Prescott will commence his role with the GC SUNS in late January.