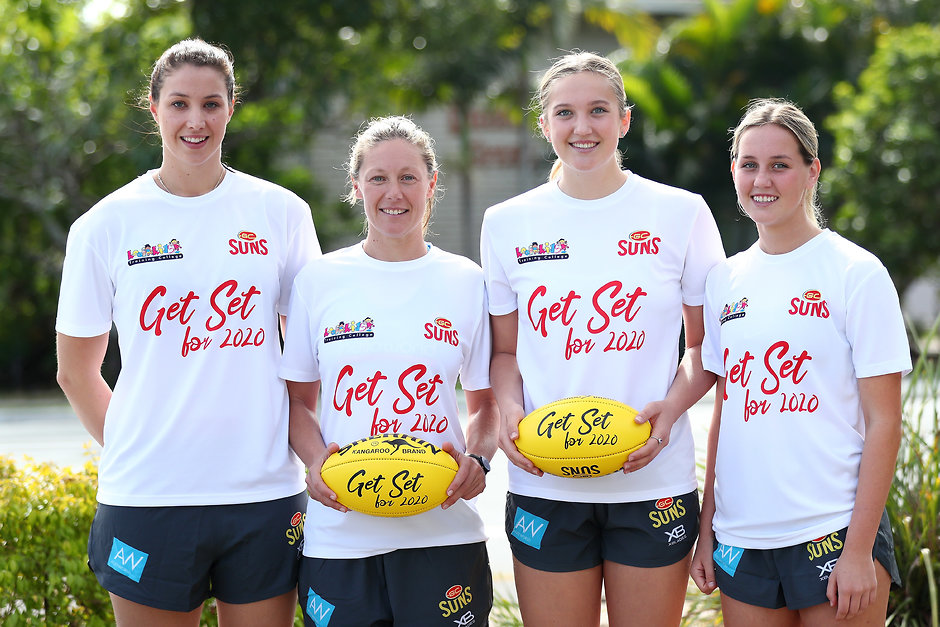 With Kool Kids Training College coming on board as a major partner of the women's football program on Wednesday, it provides more than just support for the club.
It's an opportunity for the SUNS' Winter Series players to further their personal development in early childhood education should they wish to pursue a career in that area.
For Emma McKenzie, a former basketballer-turned-footballer and Winter Series squad member, it means wearing her SUNS guernsey with pride.
"It's such an amazing opportunity for a local community sponsor to come on," McKenzie told SUNS TV.
"I think to have a backing of an organisation like this that can not only support the club but also support career pathways for some of our athletes I think is fantastic."
McKenzie lauded the club's efforts in taking a pro-active approach to further support its athletes.
"Definitely that life after footy, majority of athletes I guess focus on their sporting career first and then look at what they're going to do work-wise or whether their sporting career might actually transition into what they're going to do work-wise," McKenzie said.
"But having this and giving them a pathway for them to actually look at is fantastic and I don't think many clubs look at that so hats off to Gold Coast SUNS for doing it."
McKenzie is a former Townsville Fire WNBL basketballer but has found her new passion after taking up football with Coorparoo in the QWAFL.
She is also a paramedic by day, but says pursuing a career in AFL has trumped her basketball ambitions.
"I think basketball is probably one of the better sports to transition from, a lot of the concepts translate and I think I found my feet pretty well with footy and I absolutely love it," McKenzie said.
"I think that's the main thing, enjoy what you do so definitely no turning back (for me)."