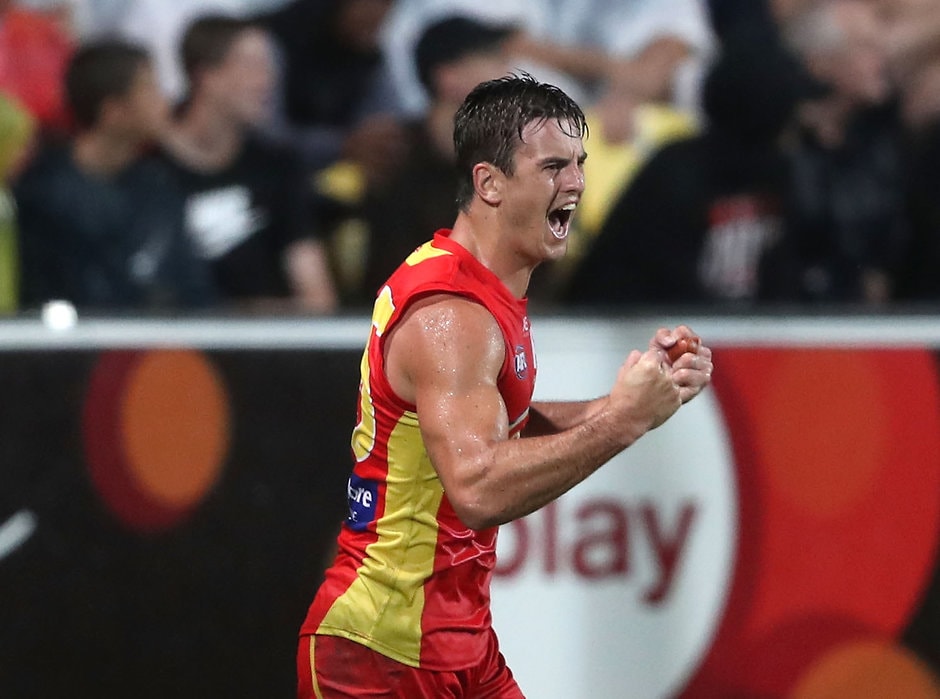 Despite going down to GWS 13.17 (95) to 5.13 (43) on the weekend, two SUNS claimed votes in the NEAFL MVP Award.
Midfielder Jarryd Lyons was prominent in the midfield with 38 disposals, eight tackles and a goal.
Lyons was playing his second NEAFL game in a row and after being contained last week, was the best of the SUNS as he polled six votes in the MVP, behind only the Giant's Adam Kennedy.
Josh Schoenfeld put up another solid performance with 31 disposals, ten tackles and two votes in what was a tough game against the Giants.
Starting the game across half-back, Schoenfeld was everywhere early on, racking up 17 disposals in the first term.
The NEAFL MVP Award is presented to the player uniquely judged the best in the competition by a combination of umpire and coaches votes.
The votes are submitted post-game cast on a 5-4-3-2-1 basis. As such, the maximum amount of votes a single player can earn per match is 10 – courtesy of the maximum five votes from both umpires and coaches.
GIANTS v Gold Coast
10: Adam Kennedy (Giants)
6: Jarryd Lyons (Gold Coast)
6: Jeremy Finalyson (Giants)
3: Matt Buntine (Giants)
3: Brent Daniels (Giants)
2: Josh Schoenfeld (Gold Coast)
NEAFL MVP LEADERBOARD – Round 10
46: Andrew Boston (Southport)
45: Matthew Payne (Aspley)
44: Mitch Maguire (Canberra)
42: Josh Clayton (Southport)
40: Tom Bell (Brisbane)
35: Nic Newman (Sydney)
33: Andrew Swallow (Aspley)
33: Dan Robinson (Sydney)
31: Tom Young (Sydney Uni)
31: Michael Barlow (Gold Coast)