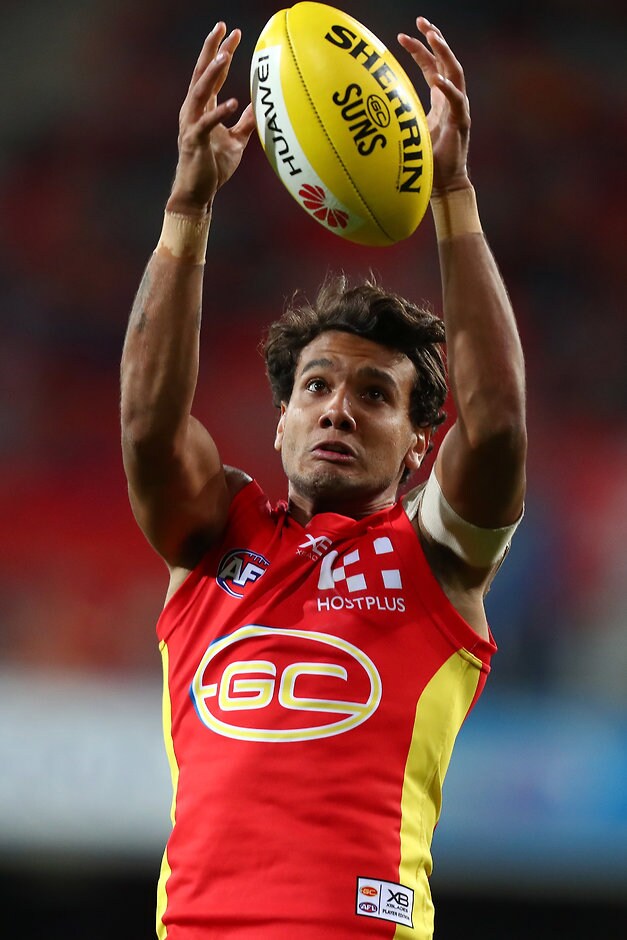 Stu really instils a lot of confidence in me ... I've played enough footy to get back to the high standard I know I can play
Callum Ah Chee
Gold Coast's Callum Ah Chee has defended his side's fitness levels but admitted that doubt was getting the better of them after a woeful month of fourth-quarter efforts.
The SUNS have scored just two points in total in the final terms of their past four games, with St Kilda coming from 31 points down to win at Metricon Stadium on Saturday.
The SUNS appeared on track to break a seven-game losing streak until the Saints, who hadn't won since the opening round, stormed home to heap more misery on the under-fire side.
Coach Stuart Dew said his players "physically and mentally" froze and, having suffered through a replay on Monday, Ah Chee agreed.
"It was difficult to watch but something we needed to do," the West Australian said.
"It's about having the confidence that what we're doing in those three quarters (is working) and at times in that last quarter the boys went quiet.
"We're definitely fit enough; we wouldn't put a team out there that's not fit."
The SUNS play Hawthorn in Launceston on Saturday, where until last year the Hawks had won 19 straight games.
Fit after a broken hand and hamstring injury in the pre-season, the 20-year-old said he was one of the men Dew had asked to make a difference.
"Just taking the game on and being confident in my ability," Ah Chee said of his ambition.
"Stu really instils a lot of confidence in me ... I've played enough footy to get back to the high standard I know I can play."