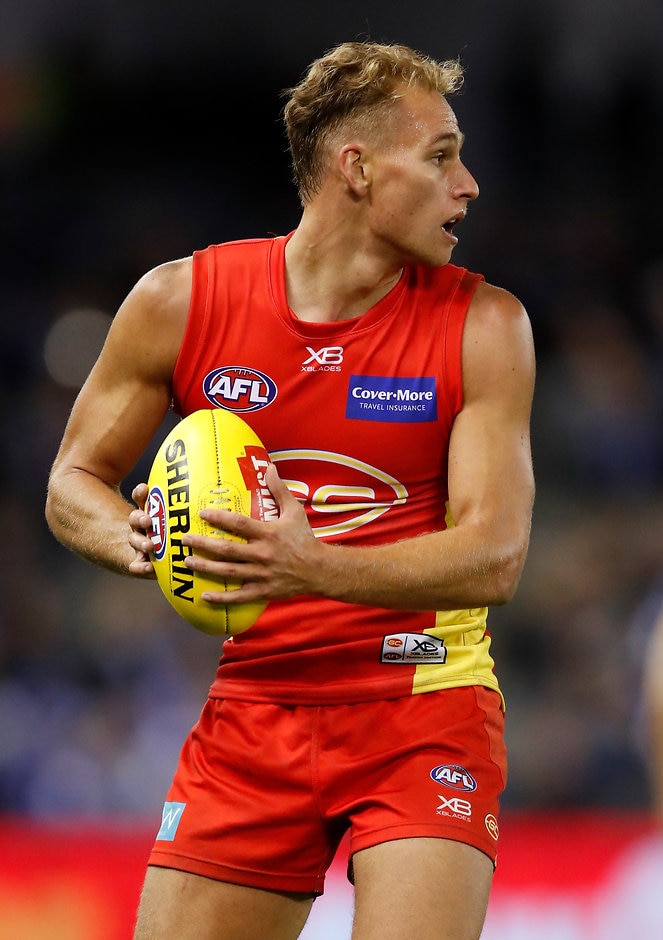 Being a young inside midfielder can be a hard task at times.
Just ask Will Brodie, who has found it difficult to earn a place in the senior side despite strong form at NEAFL level.
Brodie was given an opportunity last weekend against the Kangaroos, and says coming up against their strong contested midfield unit was an invaluable learning experience.
"They're obviously really good inside so I had to match up on some really good players like Ben Cunnington and Shaun Higgins as well," Brodie told SUNS TV.
"I took a lot out of that and hopefully will just build on it the next few weeks."
In his second year of AFL football, Brodie has had to compete with some of the SUNS' most experienced players for a spot in the best 22.
"We've obviously got some good mids in our midfield so it's pretty hard to crack into but I'm just grateful to be back in there," he said.
"It's my second chance in the side this year so I'm just trying to get some continuity and try and keep earning my spot each week so that's going to be a big focus.
"I feel like I've been building throughout the whole year and just trying to improve each week."
Brodie has been a consistent star in the NEAFL, and has been working tirelessly with NEAFL coach Nick Malceski and triple-premiership winning midfielder Shaun Hart, who is now serving as a Development Coach with the SUNS.
"I keep going through edits with them and keep in discussions with them about my development and making sure I'm getting better," Brodie said.
"(I'm) working on the areas I need to, to make sure that I do play good AFL footy when I get my opportunity."