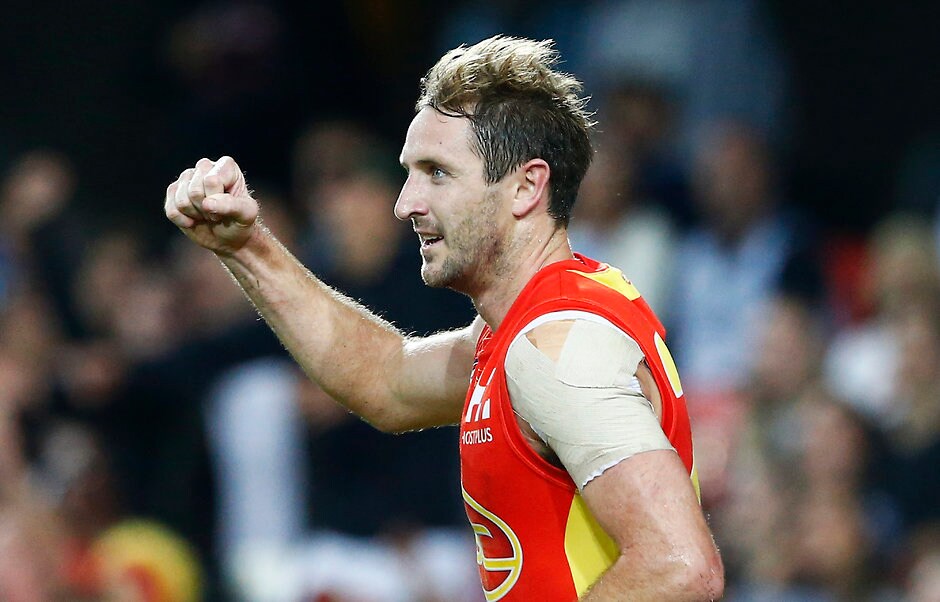 When the SUNS NEAFL team defeated favourites Sydney on the weekend, five SUNS players were rewarded for their efforts in the NEAFL MVP award.
Veteran Michael Barlow put on a clinic and was awarded a perfect ten votes along after racking up 50 touches, 10 clearances and seven tackles.
The midfielder now sits in the top five of the NEAFL MVP leaderboard.
Brayden Fiorini impressed again in his second game back from injury with 42 disposals and two goals.
Jacob Dawson and Matt Rosa, along with academy player Emmanuel Baru, all polled two votes each for their performances.
The NEAFL MVP Award is presented to the player uniquely judged the best in the competition by a combination of umpire and coaches votes.
The votes are submitted post-game cast on a 5-4-3-2-1 basis. As such, the maximum amount of votes a single player can earn per match is 10 – courtesy of the maximum five votes from both umpires and coaches.
NEAFL MVP VOTES – Round 16
Sydney v Gold Coast
10: Michael Barlow (Gold Coast)
8: Brayden Fiorini (Gold Coast)
6: Jordan Dawson (Sydney)
2: Emmanuel Baru (Gold Coast)
2: Jacob Dawson (Gold Coast)
2: Matt Rosa (Gold Coast)
NEAFL MVP LEADERBOARD – Round 16
71: Mitch Maguire (Canberra)
68: Matthew Payne (Aspley)
66: Josh Clayton (Southport)
54: Andrew Boston (Southport)
49: Michael Barlow (Gold Coast)
48: Alex Smout (Canberra)
48: Darcy Cameron (Sydney)
47: Nic Newman (Sydney)
47: Abraham Ankers (NT Thunder)
47: Craig Bird (Sydney Uni)