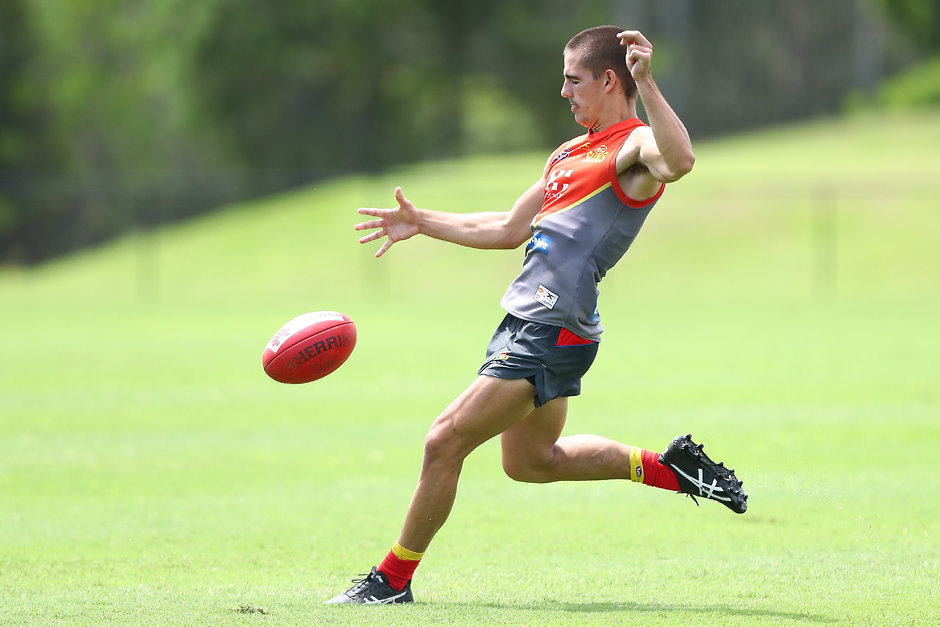 Gold Coast's Jacob Dawson has earned selection in the NEAFL Team of the Year honours for his efforts in season 2018.
The team was announced at the NEAFL MVP Awards Ceremony in Sydney on Sunday evening.
The Academy graduate was named on the interchange bench after being a consistent performer at NEAFL level in 2018, playing 15 matches.
Playing predominantly in the midfield, Dawson racked up plenty of the footy and finished the year averaging 29.3 disposals and 6.5 tackles.
Aspley's Matthew Payne took out the NEAFL MVP, with SUN Michael Barlow finishing seventh overall with 57 votes.
The ball-magnet polled strongly in his seven NEAFL games, averaging 43.3 touches and 6.4 tackles.

2018 NEAFL Team of the Year
B: Ryan Hebron (Sydney University), Adrian Williams (Redland), Colin O'Riordan (Sydney)
HB: Cameron Ilett (NT Thunder), Liam Dawson (Brisbane), Adam Gulden (Sydney University)
C: Josh Clayton (Southport), Matthew Payne (Aspley), Ben Warren (Aspley)
HF: Mitch Hardie (Canberra), Jackson Paine (Redland), Michael Manteit (Southport)
F: Tom Wilkinson (Southport), Matt Hammelmann (Redland), Tom Young (Sydney University)
Foll: Darcy Cameron (Sydney), Andrew Swallow (Aspley) Mitch Maguire (Canberra)
Inter: Jake Spencer (Aspley), Abraham Ankers (NT Thunder), Jacob Dawson (Gold Coast), Aidan Bonar (GIANTS), Craig Bird (Sydney University)
Coach: Stephen Daniel (Southport)
Captain: Matt Payne (Aspley)


NEAFL MVP TOP 10
95: Matthew Payne (Aspley)
87: Darcy Cameron (Sydney)
84: Josh Clayton (Southport)
80: Mitch Maguire (Canberra)
76: Craig Bird (Sydney Uni)
76: Andrew Boston (Southport)
57: Michael Barlow (Gold Coast)
56: Andrew Swallow (Aspley)
55: Abraham Ankers (NT Thunder)
50: Alex Smout (Canberra)