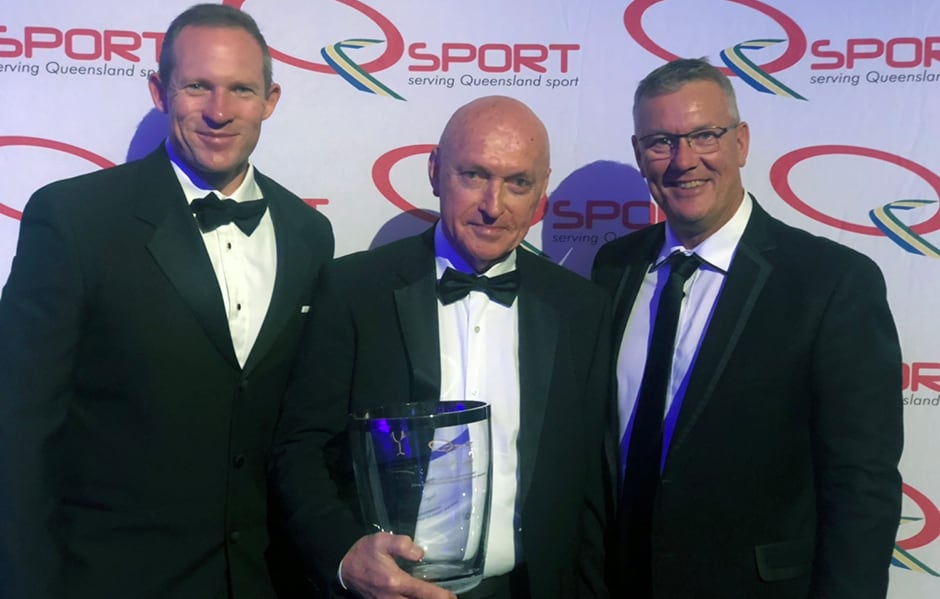 The Gold Coast SUNS would like to congratulate Life Member Alan Mackenzie on receiving the Service to Sport award at Wednesday's Queensland Sport Awards held in Brisbane.
Mackenzie's involvement in AFL football has spanned over 45 years as a player, volunteer, coach, selector and administrator. His role with the Gold Coast SUNS commenced well before the club was officially formed – taking on a role alongside John Witheriff to formulate the GC17 bid.
The Queenslander's relentless passion for AFL saw the bid through, and when the Gold Coast SUNS were officially formed, Mackenzie accepted a position as a board member to continue to guide the growth and development of the game he loves in his home state.
Mackenzie's vast contribution to AFL extends to his position as President of the Southport Sharks, Patron Partner of the Gold Coast SUNS, a role he accepted in 1973 and still holds to this day.
Receiving the Service to Sport Award adds to a long list of accolades for Mackenzie. In addition to being recognised as a SUNS Life Member at the club's 2018 Club Champion night, he is also a AFLQ Life Member and a QAFL Hall of Fame Legend. Mackenzie is also the recipient of the Australian Sports Medal (2000), the inaugural winner of the Gold Coast Bulletin Sports Award (2003) and has received the AFL Merit Award (2003) and AFL Jack Titus Award (2011).
Congratulations Doc!