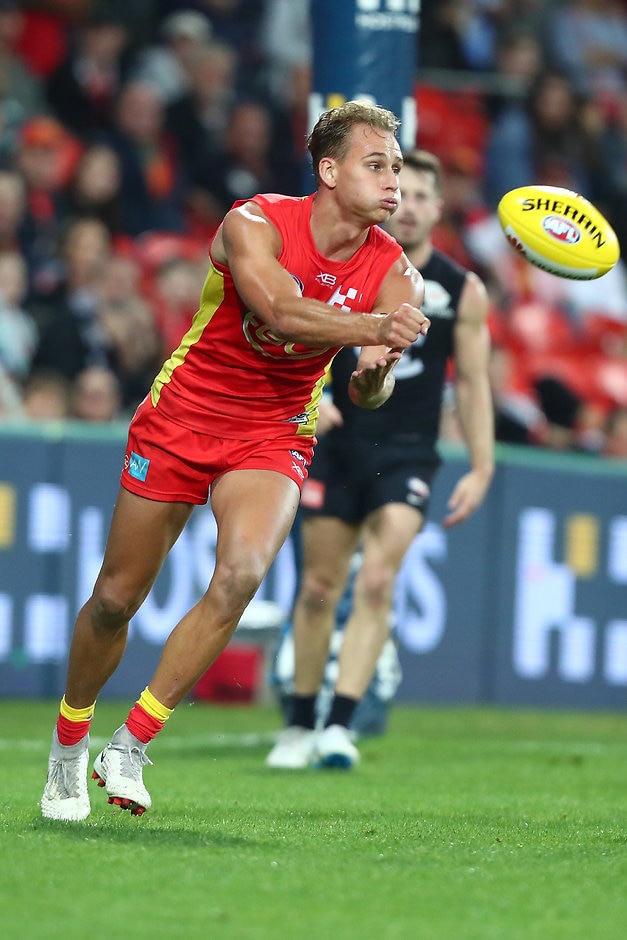 After eight games in his first two seasons as a Gold Coast player, Will Brodie is working harder than ever to earn a regular place in Stuart Dew's midfield in 2019.
That hard work started earlier in November when the 20-year-old hit the track with the rest of the first-to-four year players.
"It's been really busy, it's been great, just obviously big workloads and putting in lots of sessions and lots of hard work," Brodie told SUNS TV.
"(I've) been really enjoying it and a lot of the boys are in good nick and they're flying around the park.
Well-known for his ability to win the contested footy, it was improvement in his running in the latter half of the 2018 season that led to more chances at senior level.
After averaging 19 disposals last season, Brodie has every intention of keeping that momentum going as he continues to work on improving his fitness.
With Alex Rigby stepping into the role of High Performance Manager, Brodie and the other players have noticed changes to the program as they churn out the kilometres on the training track.
"It's been a pretty big step up this year, but everyone's done really well.
"It's obviously been pretty tough, a lot of k's and some different sessions as well since he's (Rigby) stepped in."
Over the off-season the SUNS have added a number of new faces to the playing list, and the likes of George Horlin-Smith and Anthony Miles are set to provide increased competition for midfield spots.
Despite the fact that he may be directly competing with them for a spot in the best 22, the positive impact of the incoming players is not lost on Brodie.
"They've been good, they've stepped in and obviously they've got a lot of talent and we've seen that already.
"The way that they've applied themselves and their character around the club has been really good.
"Everyone that's come to the club has been awesome in the way they apply themselves and also the way they train, so it's been awesome."
Brodie was in attendance at the club's SHINE Carnival at Metricon Stadium on Thursday afternoon alongside a number of other players.
"We had a great opportunity to come here and meet a lot of the kids…and obviously give back (to the community)."