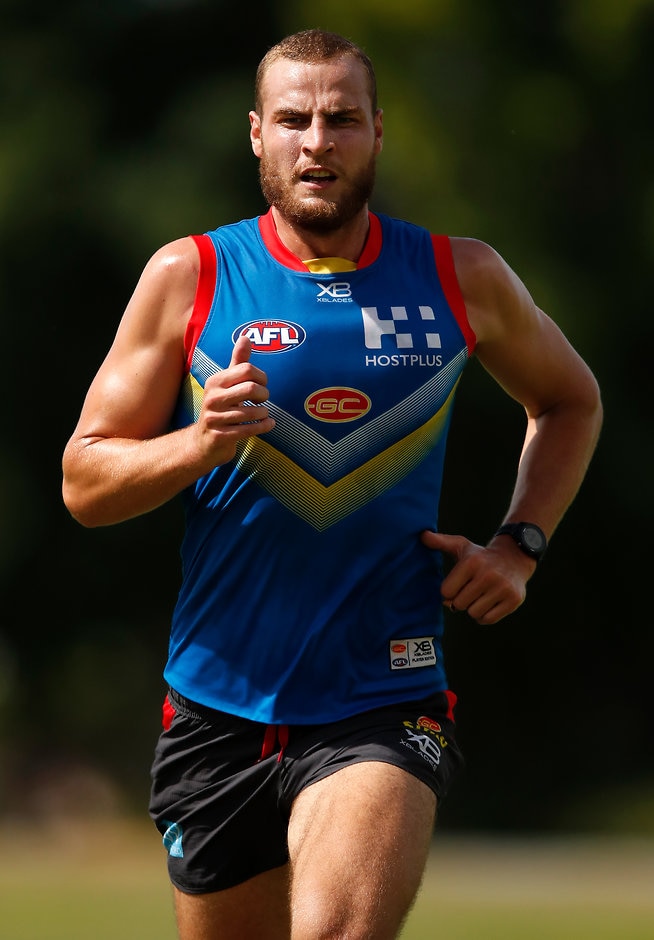 After scoring the least amount of AFL Fantasy points in 2018, the Suns have made some big moves to turn this all around.
Rather than the AFL awarding priority picks, they decided to give Gold Coast and Carlton special assistance picks which gave them access to State League players before the NAB AFL Draft. The Suns took advantage of this and grabbed three mature-aged players. Sam Collins (DEF, $246,000) and Joshua Corbett (FWD, $170,000) from Werribee in the VFL and Chris Burgess (DEF/FWD, $170,000) from the SANFL.
While two of these players look set to debut in 2019, Sam Collins at the age of 24 will look to reignite his career that started with Fremantle in 2016, where he played 14 games across two seasons.


The best pick from the Gold Coast list has to be former Richmond midfielder Anthony Miles (MID, $425,000).
Although he struggled to get games with the Giants and then the Tigers, he now finds himself on a much less competitive list and will get many more opportunities.
He played just one game this year for 78 points and in the past he has proven himself as a scorer, averaging 86 to 90 over his first three seasons (53 games) as a Tiger.
He's heavily discounted and is only priced at an average of 58.5. Although we cannot be 100 per cent certain of his role at his new team, he could be the poster boy of mid-priced options.
During his time with Geelong, George Horlin-Smith (MID, $438,000) struggled to get regular games and was used only on four occasions this year.
In round five, he came into the team as a late inclusion for Tom Hawkins and that day he made a statement with 26 disposals, eight tackles and two goals for 123 points. However, it wasn't enough for him to cement himself a spot in the Cats' star-studded side.
After off-season shoulder surgery, this 27-year-old is hoping that his new home brings him more luck and more opportunities.
At 194cm, Chris Burgess (DEF/FWD, $170,000) can do it all. For West Adelaide in the SANFL, Burgess was used at both ends of the ground.
In his last five games he scored 53, 105, 73, 62 and 86. Priced at the bargain basement cost of $170K, if this 22-year-old is named in round one, he's a lock and could fill a spot on your pine in one of two positions.
After his short stint with Fremantle, Sam Collins (DEF, $246,000) moved back to Victoria to play for Werribee where he won the club's best and fairest and finished third in the prestigious JJ-Liston Medal (VFL's best and fairest).
In the last six rounds of the year, Collins scored 128, 118, 107, 114, 105 and 87 at an average of 110, 23 disposals and 11 marks a game.
Collins could be our Tom Doedee of 2018. He took 110 intercept marks this year, the most Champion Data has ever recorded by any player in any competition. What a jet!


Selected at No.2 in the draft was Jack Lukosius (FWD, $268,000).
The top-50 draftees come in with a slightly heftier price tag, but rightfully so.
In the NAB AFL Under-18 Championships, Lukosius went at 103 points per 120 minutes, whereas Carlton's No.1 pick Sam Walsh (MID, $270,000) scored 139 per 120 minutes, proving that it's worth paying the big dollars for these top picks.
Harrison Wigg (DEF, $170,000) was hot on our radar this time last year, but after a broken ankle his season was derailed. He managed just three games in the NEAFL at an average of 72.
After the Suns committed to re-drafting him, we once again hold strong hopes for Wigg, who spent three years on Adelaide's senior list before leaving to seek more opportunities.
As I scrolled down the team list, a former star Fantasy star jumped out at me.
Now, I do mean 'former star' as he hasn't been himself in recent years, but with 13 new players and five new coaches at the club, maybe this will be enough to turn things around.
When fit and firing, Pearce Hanley (DEF, $414,000) is capable of averaging 80-85. For several reasons, he has struggled over the last two seasons and must be monitored over the pre-season as he is priced at an average of just 57.


We all know that Rory Thompson (DEF, $228,000) will play and looks as cheap as a rookie, but there is a reason for that.
He averaged 31 this year from 17 games which puts him right in the same bracket as Fantasy favourite Zac Dawson. This game is certainly not for key defenders. Sorry boys!



Player

Position

2018

Average

2018

Games

2019

Price

Witts, Jarrod

RUC

93.77

22

$681,000

Fiorini, Brayden

MID

91.64

11

$665,000

Miller, Touk

MID

85.95

22

$624,000

Swallow, David

MID

84.65

20

$614,000

Martin, Jack

MID/FWD

83.8

15

$608,000

Harbrow, Jarrod

DEF

78.09

22

$567,000

Weller, Lachie

DEF/MID

74.82

22

$543,000

Murdoch, Jordan

MID

70.33

15

$510,000

Young, Aaron

FWD

65.45

22

$475,000

Brodie, Will

MID

68.38

8

$466,000

Holman, Nick

FWD

63.91

22

$464,000

Bowes, Jack

MID

63.75

16

$463,000

Wright, Peter

FWD

58.14

7

$459,000

Sexton, Alex

FWD

61.55

22

$447,000

Ainsworth, Ben

FWD

60.88

16

$442,000

MacPherson, Darcy

FWD

71.4

5

$440,000

Horlin-Smith, George

MID

63

4

$438,000

Ah Chee, Callum

DEF/FWD

58.71

14

$426,000

Miles, Anthony

MID

78

1

$425,000

Hanley, Pearce

DEF

60.33

3

$414,000

Joyce, Jesse

DEF

55.26

19

$401,000

Day, Sam

FWD

52.5

12

$381,000

Scheer, Brad

MID/FWD

59.5

6

$380,000

Schoenfeld, Josh

MID

56.33

6

$360,000

Leslie, Jack

DEF

34.22

9

$353,000

Crossley, Brayden

FWD

46.8

10

$340,000

Lemmens, Sean

FWD

46.5

10

$337,000

Rischitelli, Michael

DEF

44.43

21

$322,000

Ballard, Charlie

DEF

43.45

11

$315,000

Hombsch, Jack

DEF

41.57

14

$302,000

Dawson, Jacob

MID

51

3

$292,000

Lukosius, Jack

FWD

0

0

$268,000

Powell, Wil

FWD

40.43

7

$267,000

Rankine, Izak

FWD

0

0

$266,000

Ellis, Corey

DEF/MID

43.5

4

$261,000

King, Ben

FWD

0

0

$260,000

Heron, Jacob

DEF/FWD

36

8

$246,000

Collins, Sam

DEF

0

0

$246,000

Nicholls, Tom

RUC

0

0

$242,000

Thompson, Rory

DEF

31.47

17

$228,000

McLennan, Jez

DEF

0

0

$226,000

Wigg, Harrison

DEF

0

0

$170,000

Burgess, Christopher

DEF/FWD

0

0

$170,000

Nutting, Connor

DEF/FWD

0

0

$170,000

Graham, Caleb

DEF/RUC

0

0

$170,000

Corbett, Joshua

FWD

0

0

$170,000