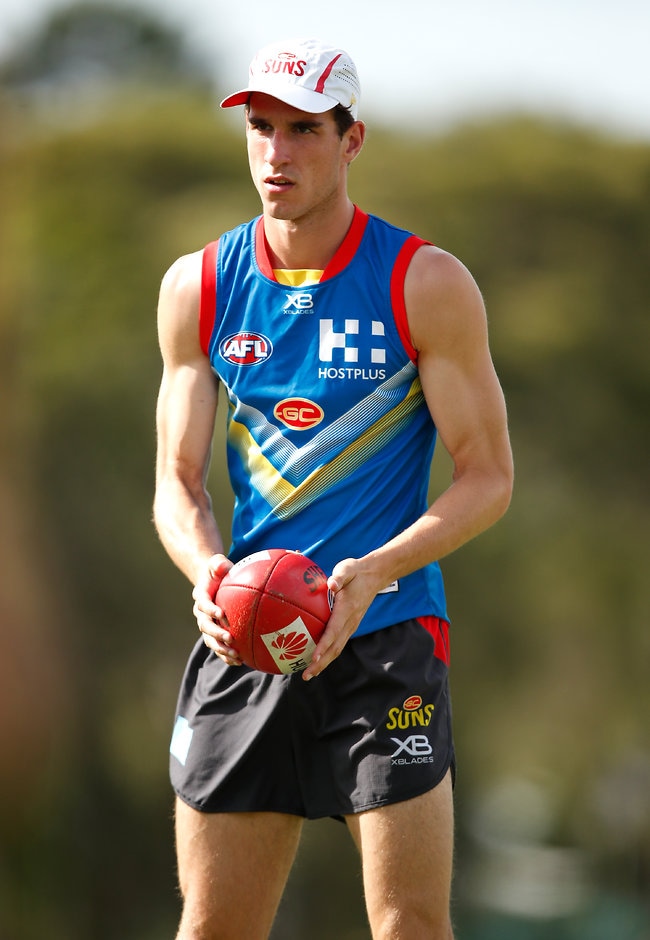 AFTER 16km of hiking on a hot Queenstown day, Gold Coast senior assistant coach Dean Solomon asked draftee Ben King to stand inside a circle of his 40-plus teammates.
"What result did you get on your ATAR?" Solomon asked.
"96.35," came King's reply.
Within five seconds of announcing his score (a rating from 0 to 99.95 for tertiary entrance), the 18-year-old was set upon and mobbed by his teammates.
These were tired bodies and it was genuine affection.
Some rapturous applause and whistling would have shown King the appreciation he deserved, but the collective excitement was an indication of the impact the young Victorian has already had on the group.
For Gold Coast's rebuild to truly work, top-end talent like King must stay long-term and step one in that process is being made to feel at home.
Speaking to AFL.com.au about the early stages of life with King and South Australian draftees Jack Lukosius, Izak Rankine and Jez McLennan, Suns coach Stuart Dew said it was important to let the players be themselves.
"It's nice they're all different and we promote that," Dew said.

"You do lots of interviews and background checks (in the recruiting process).
"We don't want to pick them and then try and turn them into something they're not. It's good to embrace who they are.
"They fit in really well, the group has accepted them and they've come in and worked hard.
"They haven't looked for shortcuts, they've come in and done the work and impressed the boys with their attitude.
"Once you have a couple of sessions and see how they apply themselves, that's how you fit into a group, the actions."
On the evidence of their first month, the four interstate draftees – Gold Coast also snapped up Academy product Caleb Graham – have fitted in seamlessly.
On the Suns' pre-season camp in New Zealand, Rankine and King showed on the first night they had no inhibitions and were able to laugh at themselves.
Players were given five golf balls each to fire at a target on the other side of a 100m wide ravine that plunged away beneath them.
Despite being a left-hander and having access to only right-handed clubs, King had a go. It wasn't pretty, but no-one laughed harder than the young key position player himself.
The same went for Rankine who has either rarely hit a golf ball or has a lot of work to do on his swing. He was the second player up after veteran Jarrod Harbrow to tee off in front of his new mates.
Mis-hits, airswings, it didn't matter, the teenager was happy to put himself out there.
His personality is infectious. Whether it's going up to annoy an unsuspecting teammate or letting the 11-year-old son of a corporate partner use his back as a stepladder to take marks, Rankine puts smiles on faces.
King, Rankine and Lukosius have spent their early time living with CEO Mark Evans, while McLennan is living with fellow surfer Lachie Weller.
While all eyes will be fixed on the Suns to see if they can sign the talented crop long-term, Dew said they were in no rush.
"Right now it's new and fresh for them pre-Christmas, they'll go back to their families and they'll come back in the new year and the games will be on us quick," he said.
"We're really confident we've got a great environment where they'll want to commit longer but we'll let it happen organically.
"I don't think it's something we'll need to force from both parties, we're open to do that for sure, but I think it's early days yet."