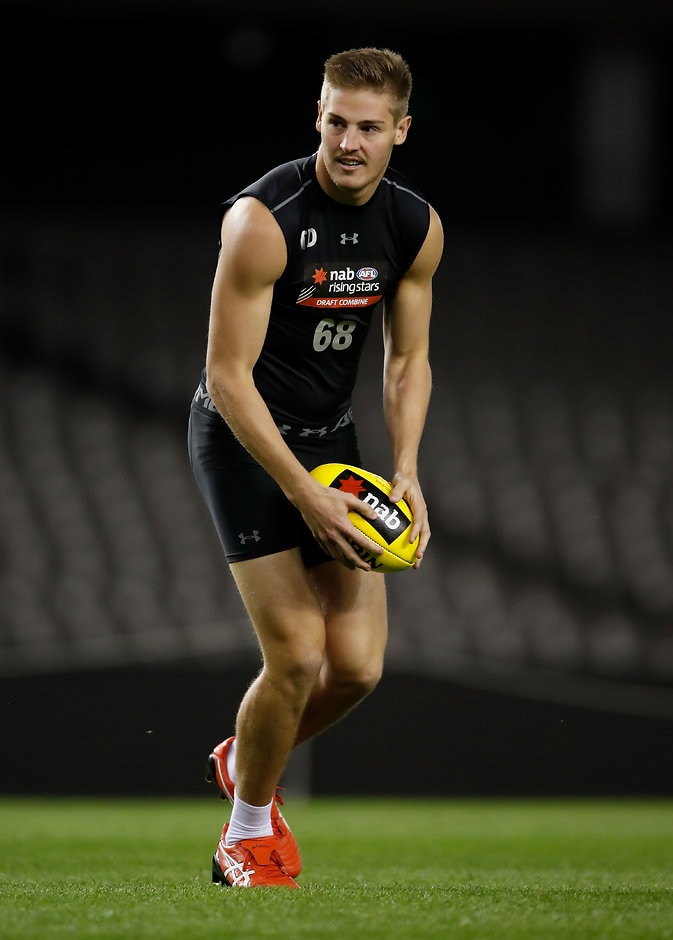 The Gold Coast SUNS, along with Brisbane, Sydney and the GIANTS, have locked in the next crop of Under-19 Academy players for the upcoming NEAFL season.
The squads are jam-packed with some of the best young talent in the northern states with 11 players across the four clubs featuring in the 2018 Under-18 Allies squad.
This year will be the third season the AFL clubs competing in the NEAFL will have Under-19 squads, which allows up to nine players the chance to spend an extra year within an AFL environment to further their development.
All players will be available to play NEAFL games for their AFL club, as well as partaking in training sessions alongside the Under-18 and Under-16 Academy squads.
Dirk Koenen – who tested at the AFL Draft Combine last year – Lachlan McDonald and Ryan Gilmore are among the top talent in the Gold Coast SUNS squad, which also includes excitement machine Fitzroy Greenwool.
Making up the rest of the SUNS squad is Cory Beaman, Kane Haua, Cooper Portelli, Jackson Brumley and Matthew Conroy.
Of the nine players selected, local clubs Broadbeach and Palm Beach Currumbin have two representatives apiece while Labrador boasts five.
Clubs are permitted up to four changes to the Under-19 lists up until the national transfer deadline on June 30.
| | | | | |
| --- | --- | --- | --- | --- |
| | DOB | Height | Weight | Club |
| Dirk Koenen | 1/01/2000 | 195 | 87 | PBC |
| Lachlan McDonald | 2/03/2000 | 184 | 78 | Labrador |
| Fitzroy Greenwool | 27/04/2000 | 172 | 58 | Broadbeach |
| Cory Beaman | 3/05/2000 | 185 | 79 | PBC |
| Kane Haua | 5/07/2000 | 183 | 80 | Labrador |
| Cooper Portelli | 11/08/2000 | 186 | 83 | Labrador |
| Ryan Gilmore | 28/08/2000 | 186 | 87 | Labrador |
| Jackson Brumley | 28/09/2000 | 198 | 92 | Labrador |
| Matthew Conroy | 7/11/2000 | 198 | 84 | Broadbeach |