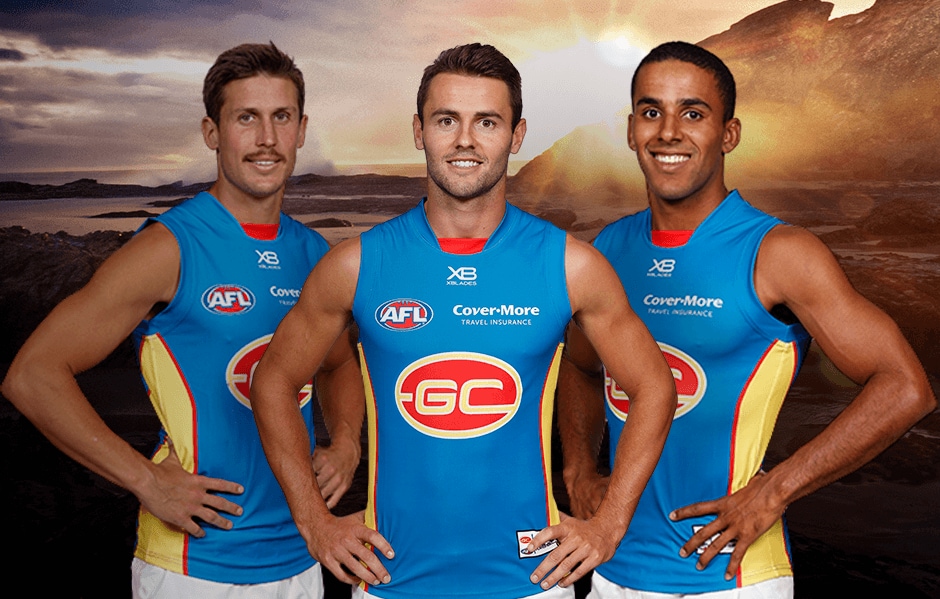 Ahead of the 2019 AFL Toyota Premiership Season the Gold Coast SUNS have revealed their new clash guernsey.
The prominently blue guernsey is a deliberate move away from the white seen in previous years to better align with the club's red, gold and blue official colour scheme.
The SUNS will wear the new clash guernsey three times during the 2019 season, in away games against GWS GIANTS (RD11), Sydney (RD15) and Brisbane (Rd21).
All other games in the 2019 season will see the SUNS wear their traditional home and away guernsey, with HOSTPLUS and Cover-More alternating in the front and back of guernsey sponsor positions as they did in 2018.
The 2019 clash guernsey is available online and in-store through the SUNS Shop in both adult and children sizes.