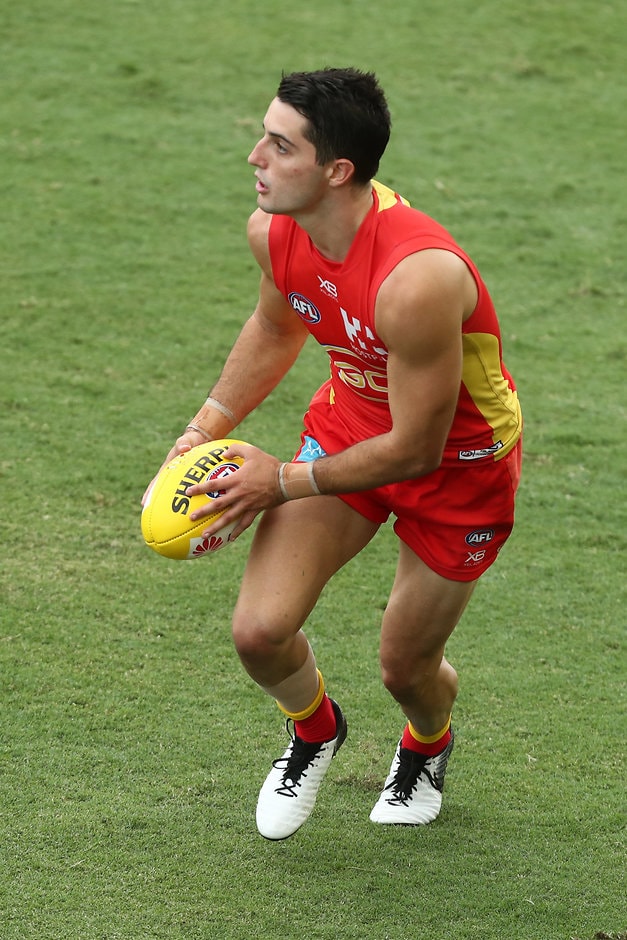 After a team-high 26 disposals in JLT1 against the Bulldogs, Brayden Fiorini is hoping his team can ride the confidence of pre-season wins into the regular season.
The SUNS were able to hold on for a gritty win in Mackay, winning by five points in a match were the lead changed multiple times in the final quarter.
Fiorini was one of the best for Gold Coast but says there is plenty of room for improvement.
"Anywhere we play we want to get the four points, so it was a close one in the end but there's a lot to come out of it in the game review," Fiorini told the media on Wednesday morning.
"We want to be a four-quarter consistent team and we weren't that on the weekend, but we were lucky enough to get the win and we'll definitely work on what we can."
The win is the SUNS' second for the pre-season, if you count the practice match victory over the Lions a week prior.
In the end they are only pre-season wins which count for nothing once the Premiership season starts, but Fiorini insisted they meant much more for the new-look SUNS outfit searching for cohesion.
"They're crucial for us," he said.
"We started off really well last year with a couple of wins in the JLT and it gave us confidence going into the year and we started the year off really well.
"We're looking to do the same this year, obviously we've got the one now and hopefully we get another one this weekend and it gives us really good confidence going into the year."
Fiorini will line up in the midfield alongside some of the club's new recruits who he says are quickly adapting to the club's style of play and game plan.
"There's a lot of new faces so it's going to take time," he said.
"We have only had the two games so who knows when that will fully click and gel but hopefully it's soon.
"Each week I'm sure we'll get better and better with that.
"We're coming up against a good one (midfield) this weekend so it will be a really good test for us."
The SUNS will take on the Sydney Swans in JLT2 at Oakes Oval in Lismore this Sunday.