Gold Coast SUNS Head of Development, Matthew Lappin, spoke to SUNS TV about our 2015 national draft selections and how they've performed over their first pre-season at Metricon Stadium.


Callum Ah Chee (Pick No. 8)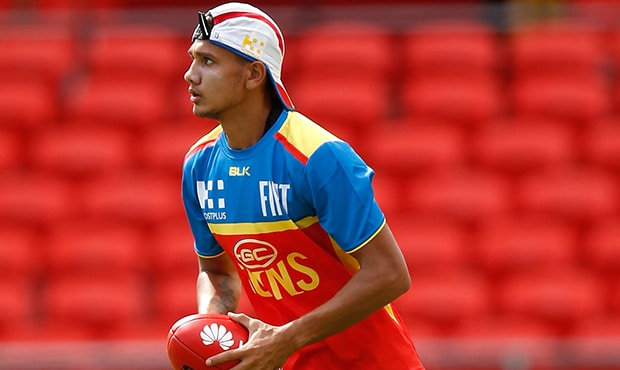 He's had a good pre-season and the more that we've started playing match simulation the more impressive he's been.

The supporters will be able to see a guy who's really good overhead, really dangerous around goals and he's a good pressure player as well.

He's going to get a chance in the first NAB Cup game and he gets an opportunity to cement his spot.

He's got to get a bit bigger and stronger and fitter and faster but he's had a really good start to his career so far.
VIDEO: Intraclub focus- Callum Ah Chee
Brayden Fiorini (Pick No. 20)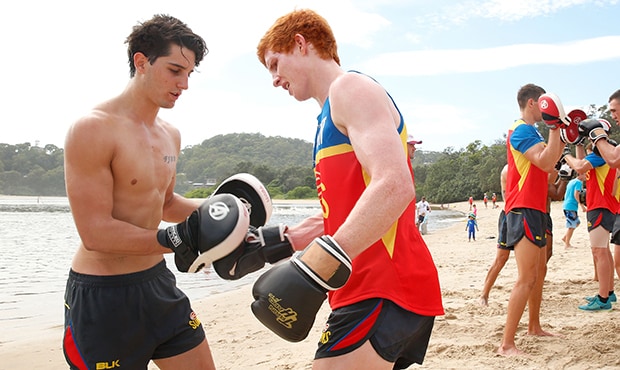 Brayden had some issues with his body when he first got here and the loads were a bit more than he's used to so his body took a little while to get used to that.

He's built his body up, he's gotten bigger and stronger as a first year player should and he's highly skilful so we look forward to him getting a chance at some stage.

We're really excited about improving our kicking efficiency and he's a player that will be able to do that for the next 10 years.


Joshua Schoenfeld (Pick No. 34)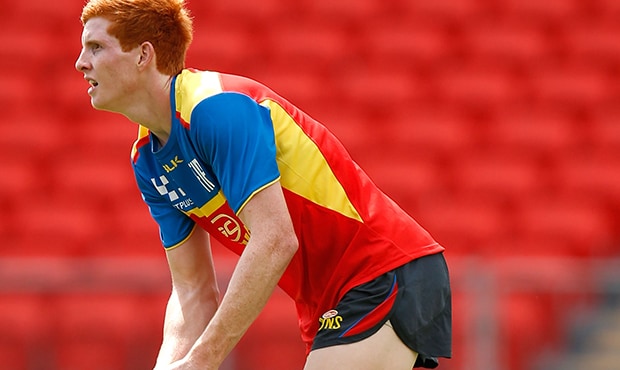 Josh is an elite athlete in terms of running. He's our best endurance player at the club, which is a great effort for an 18-year-old kid.

He also has put a fair bit of size on, four or five kilos on a light frame, and he's another one who's highly skilled.

Obviously in the time trials and everything he stands out so he's going to give himself a chance to play at some stage, he's just got to continue to learn the game and in particular our wing role, he's going to play a bit of that in the years to come so he's got a bit of learning to do in terms of positional play.

But athletically he's really gifted for that position so we're looking forward to him getting his opportunity at some stage this year.
Mackenzie Willis (Pick No. 52)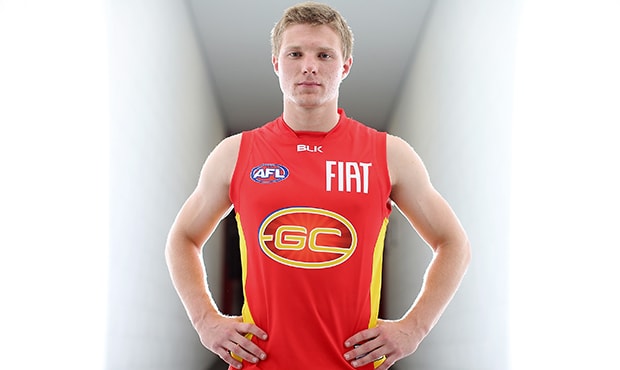 Mac's, he's trained up as a defender this year. The beauty about Mac is that he can go back and forward.

He's a little bit older than the other guys, 20-21 years of age so he's a bit more mature so his body's been able to handle the workload a fair bit more.

He's one of those guys that never misses a session and works really hard and he's going to work to get the best out of his body and his career while he's here.