Gold Coast SUNS Head of Development, Matthew Lappin, spoke to SUNS TV about our 2014 draftees still at the club and how they've performed in their second pre-season campaigns.

Peter Wright (Pick No. 8 in 2014 National Draft, 3 senior games in 2015)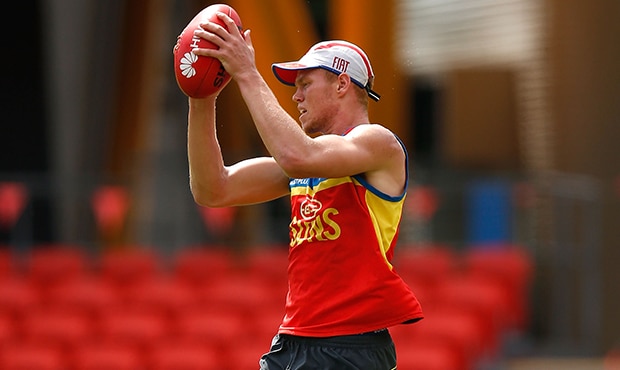 Pete's had a really good pre-season, hasn't missed a session and he's been able to grow from an 18-year-old boy into a bit more of a man.
He's had some really good sessions where he's monstered his opponents and then he's had some sessions where he hasn't been able to do that, so consistency's been a challenge but in terms of his work rate and his intensity he can't be questioned.
He's a real pro, a real competitor and it's only a matter of time I think before we get him to the level we want but I suppose we need to be patient as well because we can't rush those big boys but we're really pleased with his progress.

Jarrod Garlett (Pick No. 15 in 2014 National Draft, 9 senior games in 2015)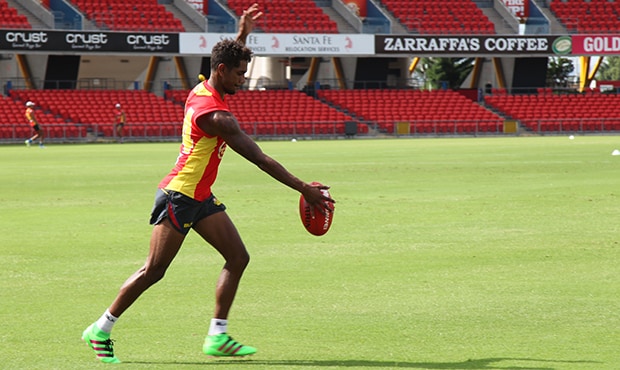 Jarrod's had a strong pre-season, he's continued to work on his fitness.
He's always been a good endurance athlete but we've been really pleased with his attack on the contest this year and also his ability to pressure the opposition.
In terms of the role he's going to play in our forward line and if he gets a chance through the midfield it's very exciting because he's got real AFL attributes that can be really damaging for us in our forward line.

Touk Miller (Pick No. 29 in 2014 National Draft, 22 senior games in 2015)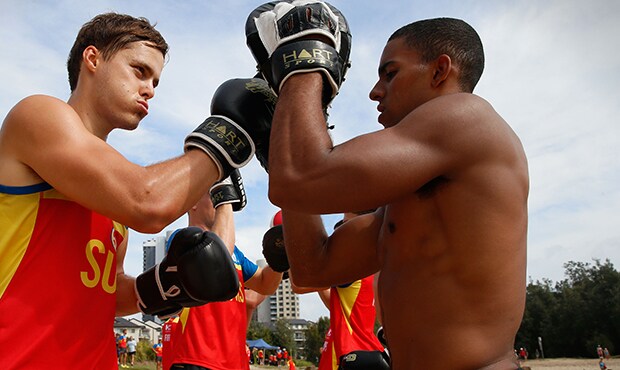 He hasn't rested on his laurels at all which has been really pleasing.
He continues to push the group and drive standards so he's put his best foot forward again and he'll start the season off as he finished off last year and hopefully grow.
I can't see him not (playing) given the way he's prepared.
VIDEO: Intraclub focus- Touk Miller

Adam Saad (Pick No. 25 in 2014 Rookie Draft, 16 senior games in 2015)
He rolled his ankle but he's going to be okay.
He's had to work on his endurance a bit since he got here and he's done that over the pre-season. The two weeks off is probably just going to freshen him up.
Obviously his power and his skill is a real asset for our team so we'd expect him to improve again on what he dished up last year, which was really positive.

Keegan Brooksby (Pick No. 42 in 2014 Rookie Draft, 3 senior games in 2015)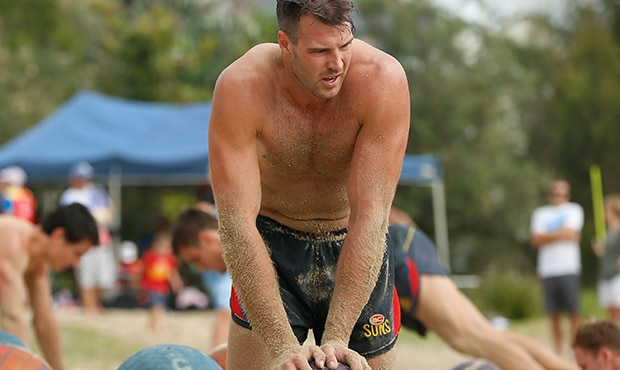 Keegan came to us as a ruckman and given Tom Nicholls and Dan Currie will get first crack at the ruck position, he's had to do a lot of work as a key forward which is really good for his development.
He kicked three (goals) on the weekend in the intraclub and probably should have kicked four or five so he's continued to work on his forward craft whilst his ruckwork is still a real strength of his.
He'll get a chance over the pre-season and he'll put his best foot forward because he's a real competitor.