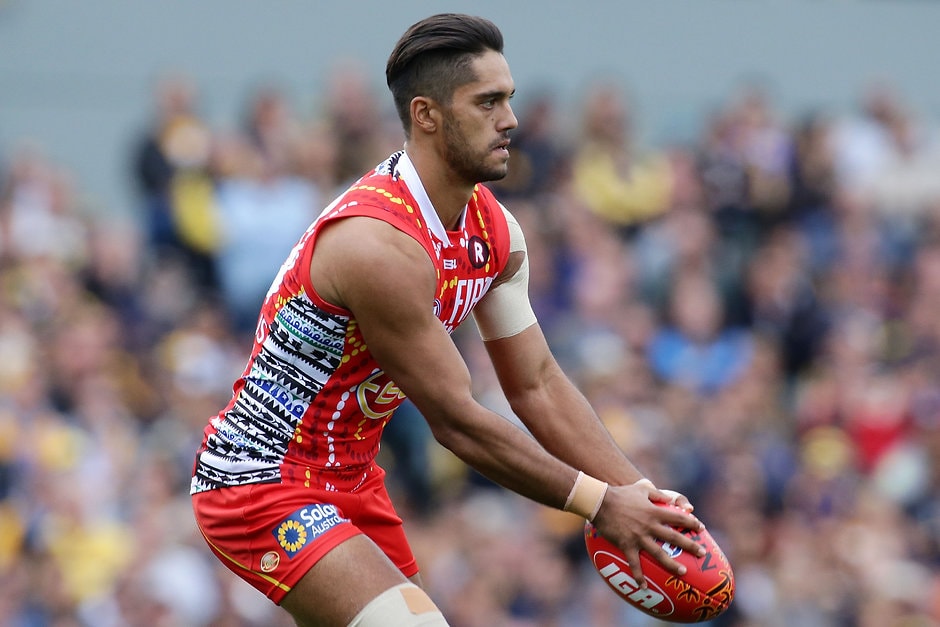 I thought it was an opportunity to learn and grow again
GC SUNS midfielder, Aaron Hall
Aaron Hall did not agree with his recent axing, but says it motivated him to learn and grow as a player.

The prolific Gold Coast midfielder was dropped for the SUNS' round 12 clash against Richmond, despite averaging 29 disposals a game for the season.

He went back to the NEAFL, collected 30 touches and laid eight tackles, and has been reinstated for Sunday's match against Hawthorn in Launceston, in his home state of Tasmania.

The 25-year-old was reluctant to delve into the form issues that saw him dropped, but said he was happy to cop it on the chin.

"So many people go through ups and down in their career, and although I probably didn't agree with it, there's no use sulking about it, it wasn't going to change anything," Hall told AFL.com.au.
READ: Adam happy to be back against Hawks

"I thought it was an opportunity to learn and grow again.

"I just thought I'd cop it on the chin and move forward and react in the most professional way possible, by going back to the twos and putting in a good performance."

And that's exactly what he did.

Not only did Hall force his way back into the seniors, but after last weekend's bye, he's also been able to rectify problems with both his knee and AC joint that have hindered him in recent weeks.

"My motivation was to prove a point," Hall said.

"I'm not a guy to feel sorry for myself.

"My application to my football, either seniors or reserves, is to be the best player I can be.
READ: Rodney Eade Q&A


"I haven't lost confidence in how I can play or what I can do for the team."

Hall said he was looking forward to testing himself against the reigning three-time premier.

"The things Rocket (coach Rodney Eade) wanted me to work on, I did last week. I'll do my role for the team, win the contested ball on the inside, and when I can get on the outside and spread, I'll do so.

"We want to rectify our first half of the season and we've got a bit to prove."