Gold Coast resumed pre-season training last week following the Christmas break and the time away from training has allowed a handful of players to return to the main group following stints in rehabilitation.

SUNS rehabilitation coach Matthew Kennedy revealed off-season recruit Mitch Hallahan (ankle) and Luke Russell (hips) had returned to full training following post-season surgery.

"Lukey Russell has been tracking along nicely. He had a bit of an interruption over the break but he trained really well yesterday and he's on track to continue his training, so he's going well," Kennedy told goldcoastfc.com.au.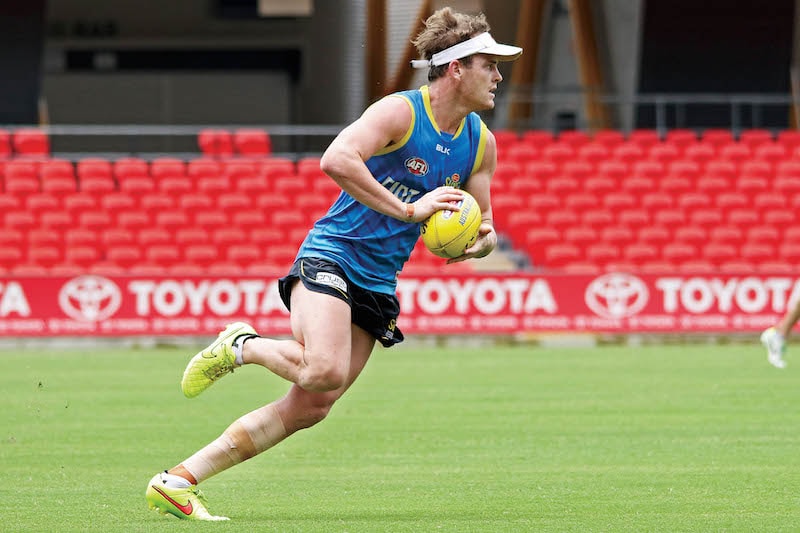 "Mitch Hallahan has had a long rehabilitation process, again is a little off the mark in a few areas but tracking along nicely and he's been terrific in his work ethic and he's professionalism."

Brandon Matera and Aaron Hall are nearing a return to full training, with the former close to transitioning back into the main group after completing his rehabilitation from persistent groin problems.

"Brandon had some adductor issues. He had a little bit of surgery to fix up the issue he had there but he's come back in really good nick," he said.

"He's running on top of the ground again, which is great. He'll transition back in tomorrow and do a couple of drills, and we're hopefully we can keep him on track.

"Hally's probably a few weeks behind where 'Fish' Matera is, but he's done everything right, his attitude and the way he's gone about his training has been first rate.

"Everything in his rehab has been good, he's started his running and like a couple of others we'll introduce a couple of drills into him in the next couple of weeks."

During the early stages of the pre-season campaign, SUNS vice-captain Dion Prestia and fellow midfielder Harley Bennell suffered minor soft tissue complaints. Ball magnet Prestia returned to full training following the Christmas interval, but Bennell will be closely watched as he looks to overcome a calf issue.

"Dion has had a few little niggles over his short career at the minute. We've just got to be careful with his loads and what he's week looks like. He's transitioned back nicely, but the biggest thing with him is pulling the reigns a little bit because he's such a manic trainer," he said.

"Harley has had some issues over the last few years with calves. He's another one that's going to have to be carefully managed, what we do with him, what sort of running we do with him and all those types of things."

In more positive news for Rodney Eade's men, Gold Coast captain Gary Ablett and Jaeger O'Meara are progressing strongly in their rehabilitation programs.

Kennedy is confident that Ablett will commence full contact training at some stage in February, whilst O'Meara will be held back to ensure that his knees heal to a satisfactory level.

"Gazza's really fit and really healthy, he's probably not too far away from full range. He's a real pro, an absolute pro, so we would think that once he gets that full range back we can start some more competitive elements with him and fingers crossed he's not too far away," he said.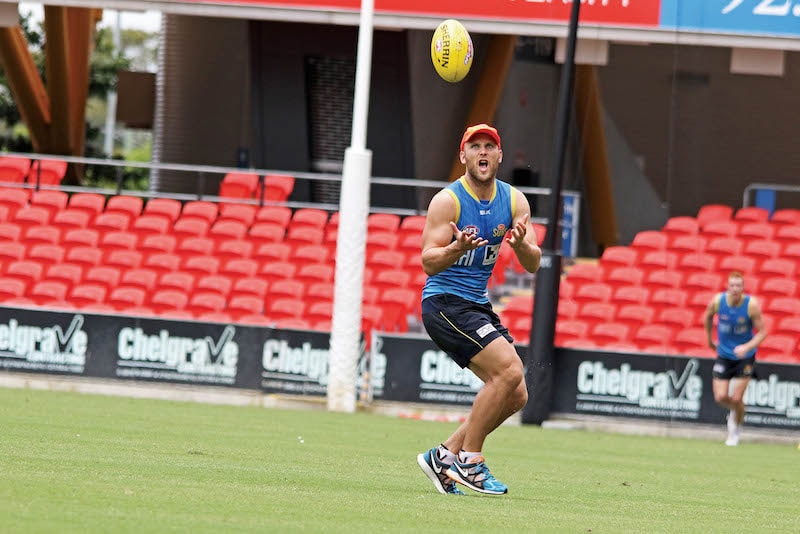 "Jaegs, I know it's a broken record, but he's tracking really nicely. He's a freak of nature Jaeger, the way he trains and the way he goes about it.

"We've just got to be careful, the temptation is to push pretty hard but he's on track, we've got a really strong and solid plan for him.