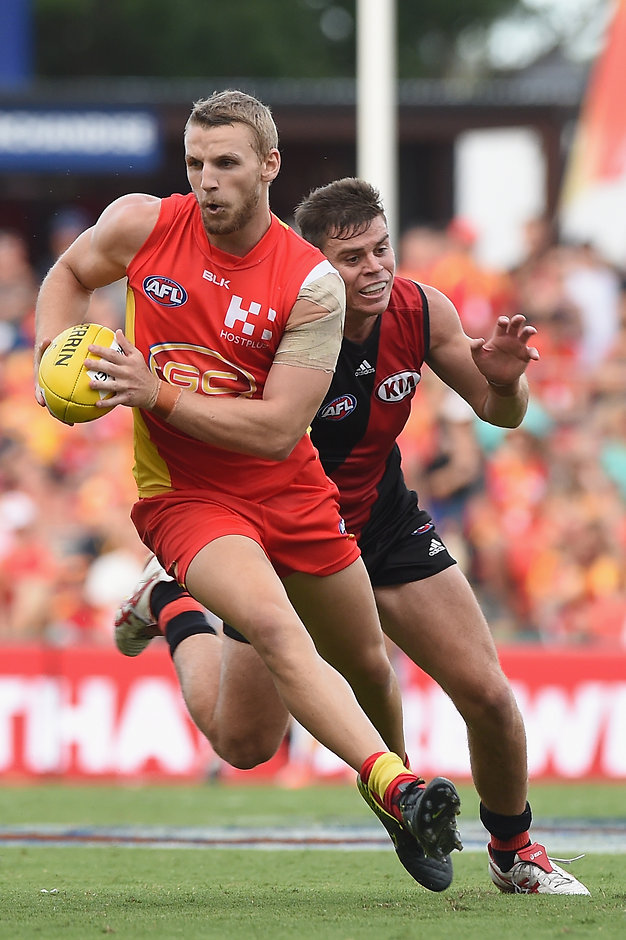 Just doing some extra work. I think Max Rooke's been a real help for me coming to the club this year
GC SUNS defender, Trent McKenzie
When Trent McKenzie was left out of the Gold Coast SUNS opening NAB Challenge game in February, senior coach Rodney Eade made a clear statement.

The veteran mentor had selected his best available squad of 26 players and the inaugural SUN wasn't a part of it. He wasn't even a part of the initial 29.

At the time it was devastating news for McKenzie, but Eade's statement worked. Since then, McKenzie's glaring omission has spurred the 24-year-old to work harder than ever before on the training track.
READ: Rosa returns for Blues clash

"Yeah it did (hurt)," McKenzie told SUNS TV.

"I suppose everyone wants to be picked if they're fit and ready and had a good pre-season so it did hurt me a bit, but it made me work a lot harder."

'The Cannon' returned in a red and gold jumper the following week against West Coast and was the SUNS' best player, collecting a team-high 25 disposals and 11 rebound 50s across halfback and has been a solid contributor ever since.

McKenzie credited former Geelong dual premiership player and new Gold Coast development coach, Max Rooke, for getting the best out of him.

"Just doing some extra work. I think Max Rooke's been a real help for me coming to the club this year," he said.

"Just working with him before and after training getting the extra sessions in and just getting some confidence back."
READ: Players taking mature approach says Eade

Eade has been impressed with McKenzie's turnaround in form and the extra effort he has made since NAB1.

"Trent's form has been really encouraging," Eade told United Coaches Chat.

"He's still got a little bit to work on but I think his effort and his preparedness to run and work hard has been a real positive."