Ellie Hampson will never forget her 18th birthday.
While reaching 18 years of age is a meaningful milestone in itself, for Hampson, her birthday has gone better than most with the announcement she has been named one of the inaugural SUNS AFLW players.
The Townsville product is one of three priority access selections for the SUNS as they Get Set for 2020 and the club's official entry into the AFLW competition.
"It's probably the best birthday present I'll ever have – I don't think anybody will be able to top that," she told SUNS Media.
"It's definitely made my birthday a memorable one."
Hampson first learned of the news when SUNS GM of Women's Football Fiona McLarty placed a seemingly innocent phone call.
In a whirlwind week, Hampson flew to the Gold Coast on Friday morning to be part of the official announcement, alongside fellow priority access sections Charlotte Hammans and Kitara Whap-Farrar.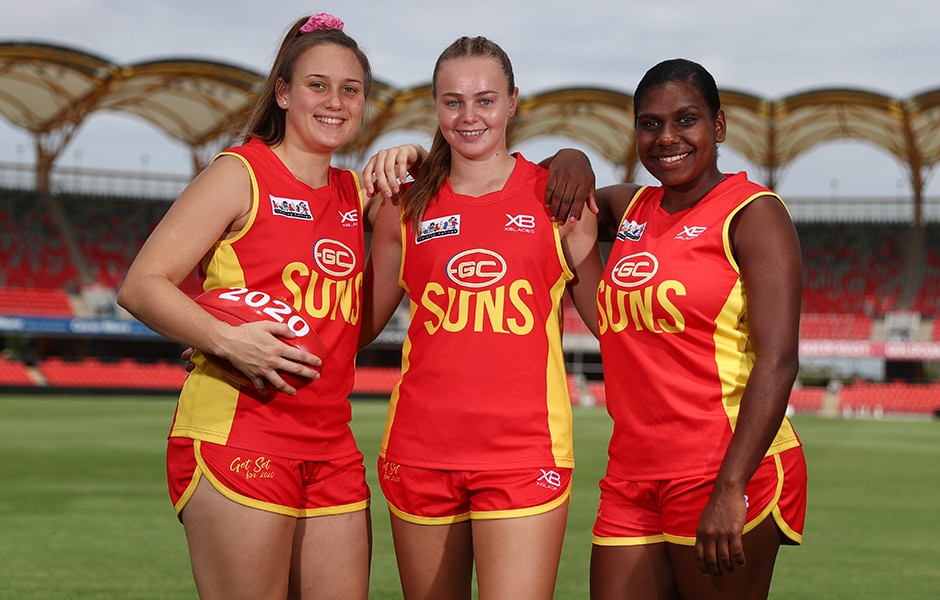 "Very overwhelming being told," she said.
"Fi [Fiona McLarty] asked to do a call and I was there with my step-dad.
"A lot of emotions, tears of excitement, so much joy.
"It was crazy, I wasn't expecting it at all."
On the football field Hampson is known for her elite agility, is a strong and fierce competitor with an accurate kick, often allowing her to rebound off half-back and is no stranger to second and third efforts.

"I like to hype up everybody on the footy field and really set the tone.
"Try to really impact the game at an important time."
In 2019 Hampson will continue to fine-tune her craft in the NAB National Academy while completing high school, with a view to move to the Gold Coast at the end of the year to live her AFLW dream.

"I'm keen to take any challenge on, hopefully get picked in the All-Star game and the All-Australian team - that's what I'm aiming towards," she said.
"This means everything to me – it's career changing.
"Was planning to go to Uni but this has just mapped my life out a lot more for me.
"Knowing I'll be moving the Gold Coast at the end of the year I'll be able to plan a lot more."