After enjoying the refreshing waters at Kingscliff Beach on Thursday and Bond University swimming pool on Friday, the Gold Coast SUNS faced aquatic challenges of a far different nature on the final day of their pre-season camp.
The team visited the Land Warfare Centre in Canungra on Saturday, one of the Australian Army's principal training bases located in the Gold Coast hinterland.
Over the duration of an entire day, the players were put through mental and physical challenges including a gruelling 600-metre obstacle course that involved "a lot of water, a lot of barbed wire, a lot of height and a lot of discomfort for people," in the words of Australian Army Chief Instructor, Officer Training Wing – Land Warfare Centre, Shaun "Irish" O'Leary.
O'Leary told SUNS TV that despite the physical nature of some of the challenges, the main thing he hoped to teach the Gold Coast playing list was leadership.
"Our athletes these days are leaders. They're expected to lead, they're expected to set examples," he said.
"To that end, it's really important athletes understand what leadership's all about, how to display it, how to exercise it, how to practice it.
"For those reasons that's part of the journey we're going on with these guys is to make them better leaders; to make them more aware of what leadership is all about, how to use it and how to be a good leader and a good follower."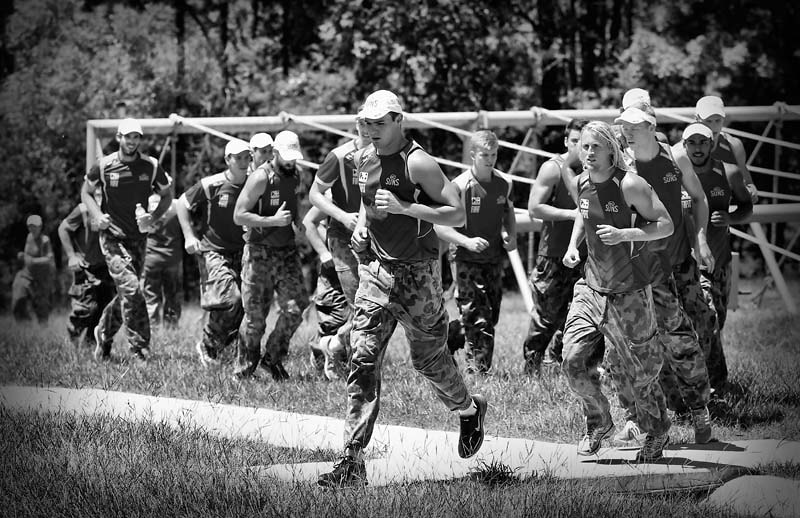 SUNS senior coach Rodney Eade echoed these sentiments.
"Obviously we've had a focus every day and there's been some key core elements we've wanted to achieve over our three days, but today here at Canungra is obviously a bit more work for the players," Eade said.
"We wanted to put them in some challenging environments, some physical challenges they're able to think their way through and I suppose the main focus from that was leadership.
"Hopefully some players can obviously stand up and give direction to each other and the other one was teamwork; being able to work together as a team so it's not about who's quickest or fastest, but it's a matter of working together with each other and getting everyone through."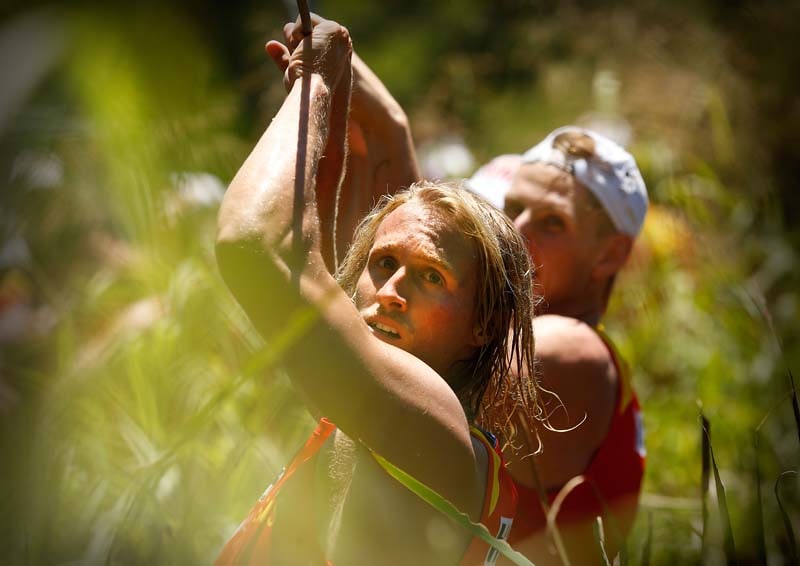 O'Leary said he believed there were a lot of similarities between the Australian Army and the Gold Coast SUNS, particularly with both organisations' core values.
"Those core values of courage, initiative, respect and teamwork are pretty much central to the way Army does business all round," he said.
"We believe those are things that can be shared with other people, a club like Gold Coast that is very intent on making sure its people are well prepared for every situation."
Overall though, it was a successful final day of camp for the SUNS, with teamwork and leadership shining throughout.
"Coming to an army base, you certainly expect what might be considered a completely army experience and I think the guys have gotten that," O'Leary said.
"But I think they've handled it very, very well. They're a bunch of guys with a great sense of humour, but most importantly they've shown tremendous commitment today and it's been very pleasing from our perspective."