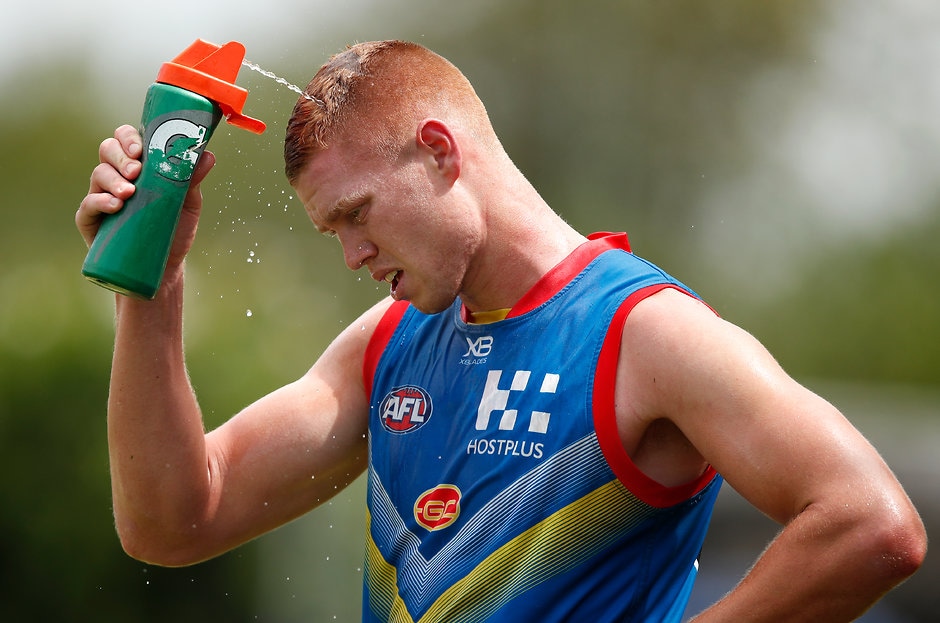 Following an off-season of dramatic change for Gold Coast, the man with perhaps the biggest shoes to fill ahead of 2019 is towering forward Peter Wright.
Not only did Tom Lynch's departure to Richmond leave a hole in the club's leadership, but it opened a chasm in the Suns' forward line.
After four years learning from Lynch, Wright is ready to take the mantle.
The 203cm powerhouse had a frustrating 2018 marred by a nagging calf injury and patchy form that restricted him to just seven games.
His body is in peak condition at the moment though, putting together a strong block of pre-Christmas work capped by the Suns' five-day training camp in Queenstown, New Zealand.
"I want to take a big step forward, play consistently and make an impact on games," Wright told AFL.com.au.
"I definitely think my best footy is good enough for this level. I've had good quarters and good games here and there.
"I'm confident now. Every year you get bigger and stronger and I'm feeling as good as I have at the moment.
"Under our new fitness regime we're all running better times and that's only a little part of football but it does give you the confidence in your body so that when you get on the park you can compete with the better sides."
Wright is just 22 but is already one of the more experienced players at the club, and on the camp, it showed.
He regularly pushed the pace on long hikes, got to the front in group runs on dirt roads and was a vocal presence like few others.
One staff member described it as a natural maturity, while another said he had become his own man in the past six months.
Wright said he'd learnt plenty from Lynch in their time together.
"Tom was a quality player and a very unique player and not someone you can easily replace.
"I'm not trying to do everything he did, but I do see it as a challenge.
"It's an opportunity for me to grow and I'm going to take it with both hands.
"When you're around players like that for four years you learn things whether it's consciously or sub-consciously.
"He's a really competitive player and I really admired that in him, his will to win.
"He stands up when things are against you. His desire to win, I just want to take that from him."
Wright should be the focal point of an exciting, if unproven, Gold Coast forward line that could include Jack Martin, Ben Ainsworth and top-three draftees Izak Rankine and Jack Lukosius.
"I feel like we can have a really balanced forward group, a high-pressure team and a team that can hurt you on the scoreboard with high skills," Wright said.
"I feel we're an under-rated group when you see the quality of people we have but I think we can surprise some teams.
"Last year for a variety of reasons, our form, injuries and where we were playing, it was a challenging year, but it allowed Dewy (coach Stuart Dew) to set the foundation of what he wanted.
"It's become a really really strong group in terms of our relationships with each other.
"After having a frustrating year on-field, it just makes that desire even greater to drive your own career and drive the whole club forward.
"You're getting impatient to get to where you want to go.
"I'm feeling that personally and within the group that we really do have a strong desire."